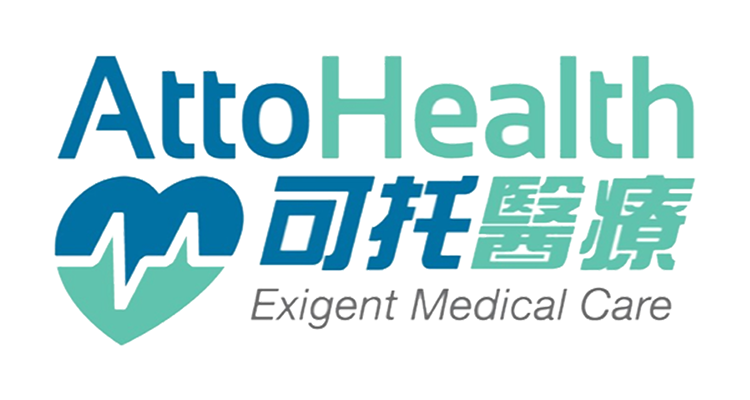 7th anniversary of Atto'sentering into Hong Kong Acute and Emergency Industry, it uses the most advanced equipment and technology to provide customers with the most suitable treatment. In addition, 24-hour door-to-door service and global/Hong Kong local medical escort service are available, allowing customers to enjoy the most professional and safe medical or medical beauty services.
As a medical institution providing acute and emergency services (?), it is very important to provide timely medical services to customers. For some emergency patients, time is precious and communication with customers is also very important. Doctors and nurses need to know the customer's situation as quickly as possible so as to make timely responses and calmly deal with all customer's problems. Customers will contact Atto through social platforms most of the time, but using its own social communication platform alone cannot always communicate with customers promptly. When there are many customers, long waiting time results in customer complaints. Facing with such problems, Atto urgently needs solutions.

All-In-One Communication Platform, Improve Customer Service Processing Speed
Atto knew dumbChat under the introduction of a friend. After the trial, Atto found that dumbChat is useful in solving challenges its customer service team encounters. Customer service representatives no longer need to frequently switch between multiple platforms. As dumbChat has one single interface, they can directly communicate with customers from multiple platforms, and multiple customer services representatives are enable to serve customers at the same time. When there are too many customers, dumbChat allows designation of task to different customer service representatives and hence reducing their workload and pressure.
Atto has a global/Hong Kong local medical escort service, which is designed to provide customers with the most comfortable, safest and fastest transportation service. Customer service representatives have considerable importance in understanding the needs of customers and hence convey their knowledge and messages to doctors. The customer service representatives always needs to ask different customers some common questions, such as time, location, the basic situation of the patient, the hospital that needs to be delivered, etc., and it is time consuming to manually reply to these questions one by one every time. dumbChat's automatic reply feature helps the customer service representatives to solve this problem. As long as these questions are set up, when a customer needs certain services, it will automatically reply and send these questions to the customer. The customer service representatives only have to record the customer's responses and pass it to the doctor or nurse, which is very convenient.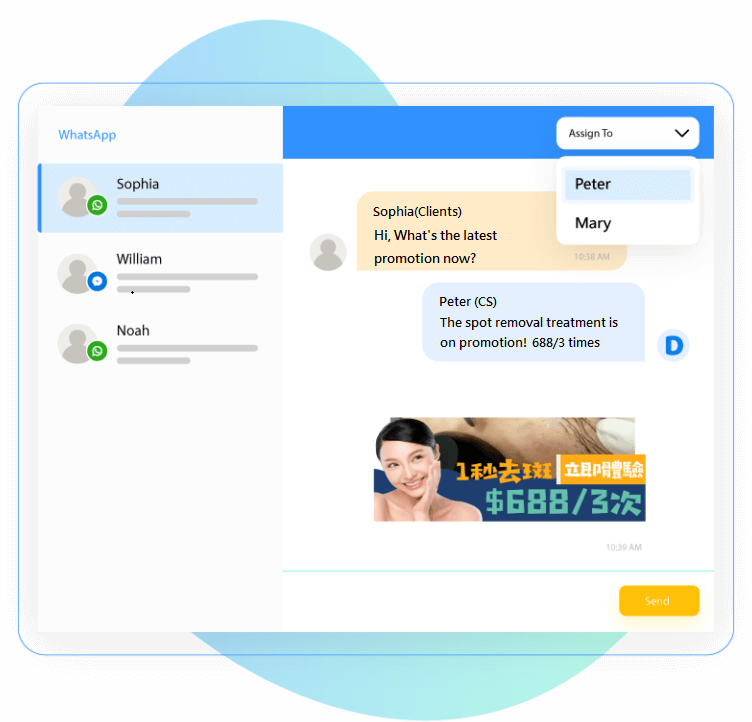 After using dumbChat, our work efficiency has increased by over 30%! It speeds up the processing of customer service and improves customer service representatives' turnaround time, which greatly reduces the customer complaints caused by long waiting time.

-Atto Health
Summary
As a medical institution, the communication between doctors and patients is very important, and sometimes there may be errors in diagnosis due to asymmetric information. While communicating online, the communication between customers and customer service is even more important. After using dumbChat, the problem solving skills of customer service representatives have been greatly improved, the processing speed of customer service has been accelerated, and customer complaints have been greatly reduced.
Read More>>
"Tung Wah Moving Service Co. Ltd. " Multiple-Login functions, Process Customer Inquiries at the Same Time | Customer Experience
"Travel Pop" Website Products are Automatically Included, Quickly Sent Product Information | Customer Experience
Last Updated on 2022-03-15