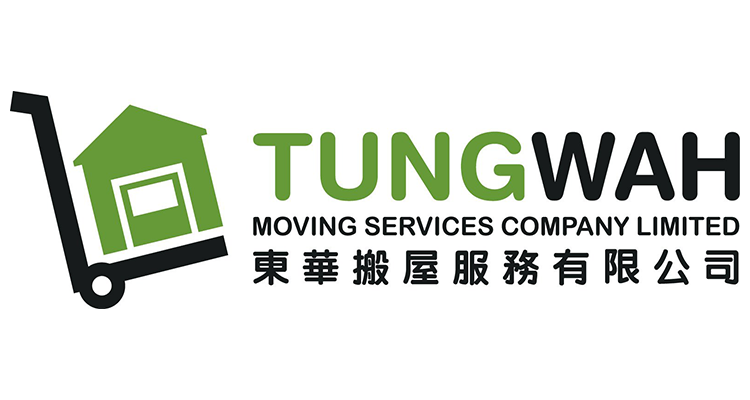 Tung Wah Moving Service Co. Ltd.
Tung Wah Moving Service Co. Ltd. was established in 1979 and has been established for over 30 years. It specializes in handling, storage, demolition, decoration, rental and sale of properties and other services. As a moving company with over 30 years of moving experience, Tung Wah provides customers with a comprehensive range of relocation solutions, and wholeheartedly solves customers' relocation problems.


Login at the Same Time to Respond Inquiries , Prevent Losing Potential Customers
The representative of Tung Wah said that the customer service representative has to deal with a large number of customer inquiries every day. However, all customers contact Tung Wah through one single WhatsApp account, and there is only one customer service representative who is able to reply to customers using WhatsApp at a time, such approach is very inefficient and response is often slow. Due to long waiting time, customers will give up the consultation and the company will end up losing many potential customers.
Given such problems, Tung Wah began to seek solutions. Under the introduction of a friend, Tung Wah started to use dumbChat. The multi-login function of dumbChat is very helpful for Tung Wah, as it allows multiple people to login to one WhatsApp account at the same time. When receiving large amount of incoming customer inquiries every day, multiple customer service representatives can handle at the same time and avoid losing any customer.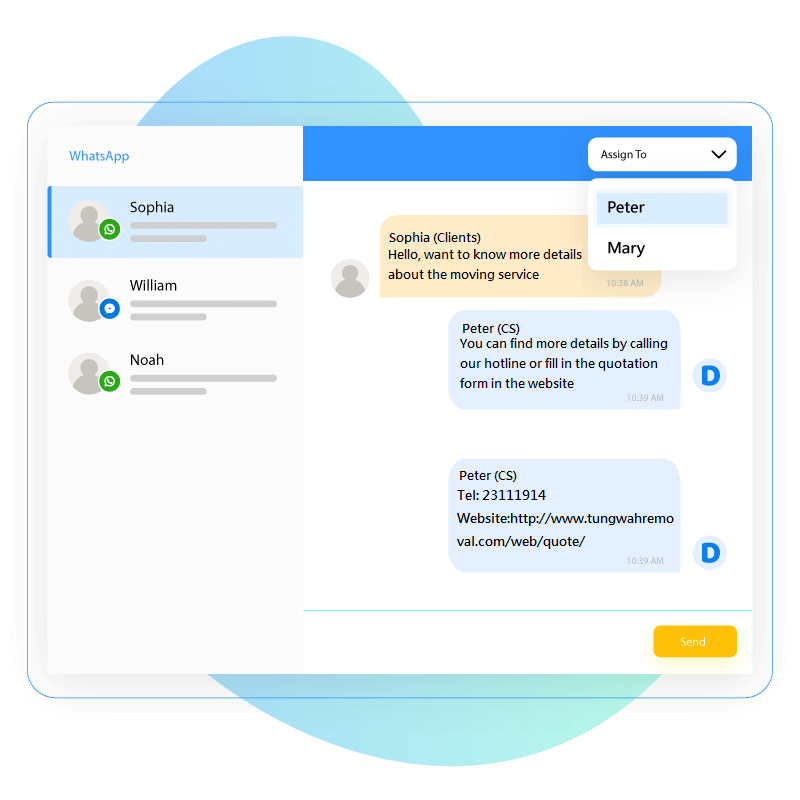 「Before using dumbChat, we had to face a large number of customer inquiries every day, but only one customer service representative could reply to the inquiries. The efficiency was low, and customers would give up consulting us as the waiting time was long, and hence we lost many potential customers. Now multiple people can login the platform at the same time, and we can handle customer inquiries quickly. We will never lose potential customers and increase business sales.」

-Tung Wah
Quickly Reply with Move Plan Details, Streamlined Customer Service Workflow
Many companies, including Tung Wah, will encounter such problems in most cases, and the problems of customers are similar. Customers often ask questions about transportation or delivery of goods and transportation plan, customer service representatives often have to answer them repeatedly. After using dumbChat, these common problems can be solved by using the automatic reply function of dumbChat.
However different price plans need to be customized according to specific requirements of each customer. Tung Wah divides relocation service into three types, namely luxury relocation, standard relocation and economical relocation. Nonetheless it also needs to be priced according to the relocation distance of each customer, number items, and so on. Every customer's situation is different and cannot be solved with the automatic reply function, while replying one by one using manual typing is slow when facing multiple incoming customer inquiries at the same time.
After using dumbChat, the quick reply function of dumbChat surprised Tung Wah's customer service representative. Just store the message template in the backend of dumbChat, they only need to enter the set keyword when replying to customers, and the required message can be extracted, then fine-tuned and sent directly to the customer. Save the time of drafting messages each time and improve the customer's work efficiency by over 30%.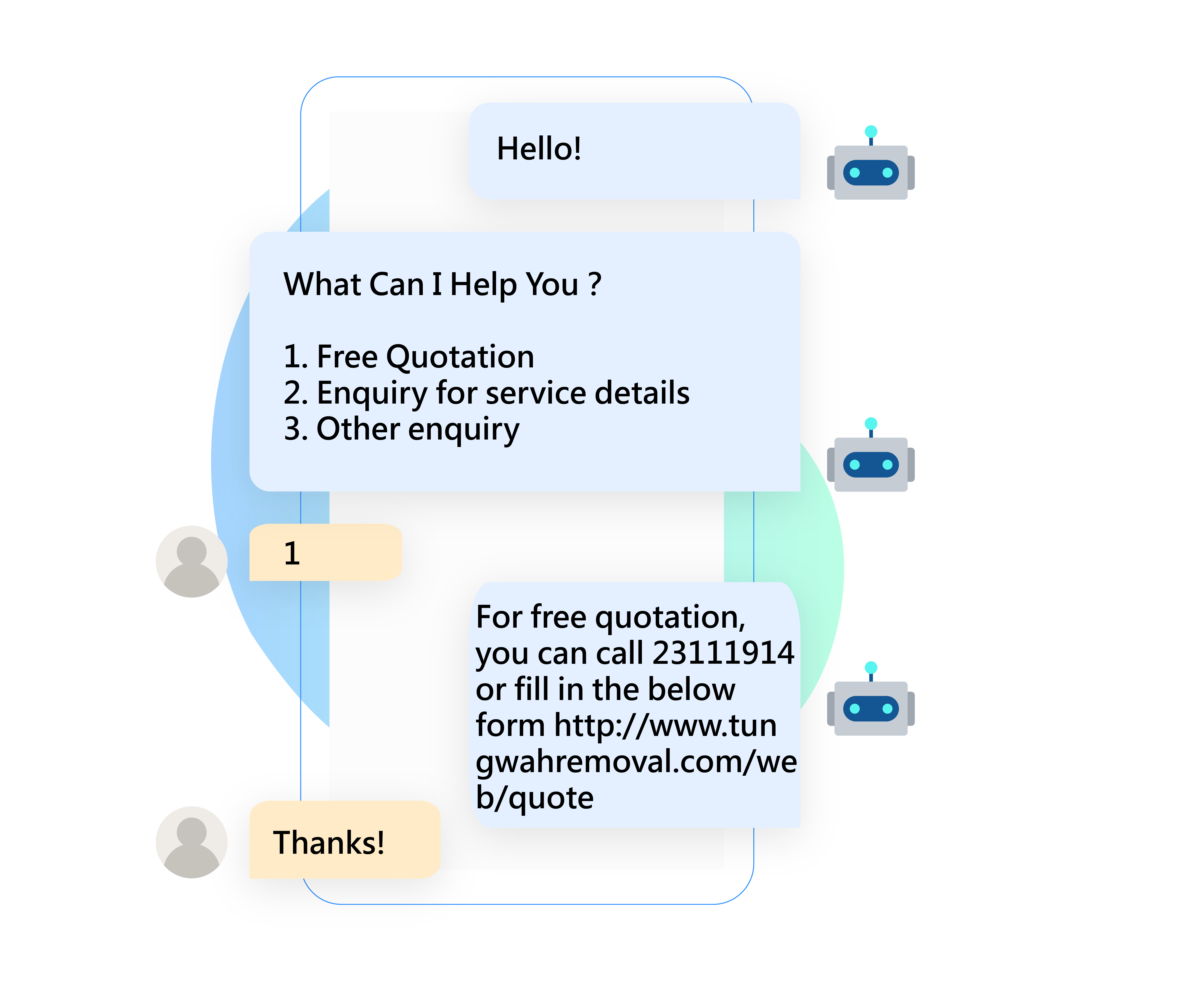 Fast responses help us build a trusting relationship with the customer

-Tung Wah
Tung Wah uses many functions of dumbChat, such as "Multiple Login", "Quick Reply", "Automatic Reply", "Customer Label", "Group Broadcast", etc., such functions simplify the work process and allow customer service representatives to better handle various emergencies. It has established a good relationship with customers and singnificantly improved customer satisfaction. In the future, dumbChat will also develop more functions to better improve the work efficiency of enterprise customer service, better allocate human resources, and allow enterprises to achieve marketing goals.
Read More>>
"SC Storage" Multi-Platform Login, One Interface Handles Multi-Platform Customers at the Same Time | Customer Experience
"Travel Pop" Website Products are Automatically Included, Quickly Sent Product Information | Customer Experience
Last Updated on 2022-03-15