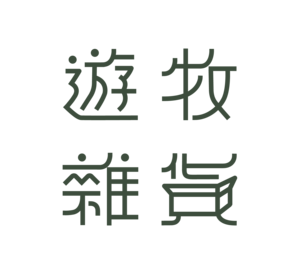 "Travel Pop"
Travel Pop Store is an online shop specializing in selling all kinds of goods and souvenirs from all over the world, providing Hong Kong citizens with exclusive tastes from different parts of the world, such as Japanese Toro, Taiwanese spicy hot pot, etc. Travel Pop Store has a selection of items that are airlifted from the local area to Hong Kong every week.
Travel Pop Store, being an online shop, receives a large number of customers inquiries from various instant messaging platforms every day, and new items are frequently launched for sale. Being overwhelmed by a large number of inquiries, the customer service of Travel Pop Store is under great pressure, and often has to reply to multiple customers while inquiring about products. Travel Pop urgently needs to find a solution to tackle this problem and to reduce the burden of customer service representatives. Under the introduction of a friend, Travel Pop uses dumbChat.
Automatically Records and Quickly Shares Product Information
Travel Pop Store often launches new products on the company's website. Sometimes when new products are dropped, the customer service representatives are not familiar with these new products. Being overwhelmed by incoming customer inquiries, they always need to take time to learn the new products before serving the customer, which is very inconvenient and time consuming, hence slower the response time and affects the efficiency of customer service.
After using dumbChat which directly integrates with the official website of Travel Pop Store, whenever Travel Pop Store drops new on its official, dumbChat's product management system will also be updated automatically. When the customer service representative enters the product name, the product information and purchase link will appear, they can then quickly reply to customers, significantly reduce the workload of customer service representative by 30%!

Record Customer Purchase History, Provide High Quality Services to Customers
Online stores often have return customers, and Travel Pop is no exception. When the customer revisits the store, the customer service representative of Travel Pop always needs to circle back to the customer's order history to confirm whether he / she has purchased some other products before. If the customer is not served by the same customer service representative, the search time will be long.
After using dumbChat, Travel Pop Store's customer service representative can directly store the customer's purchase records. Just click on the customer's information, they can directly see the customer's order history and other information. Even if they are no longer being served by the same customer service representative going forward, they can simply tap the button in the upper right corner and study the recorded customer information, which greatly improves the efficiency of customer service communication.
"dumbChat's feature of product management is very useful. When customers inquire about products, we can quickly reply with product information, but also able to study customer purchase history. dumbChat can do it all at once and significantly reduce a lot of our workload. "

–Travel Pop Store
Classify Customers with Labels,Send Out Different Marketing Messages
Marketing messaging is one of the marketing channels that almost every online store applies. Travel Pop Store has many customers with different preferences, some of them prefer Japanese food, whilst some prefer Taiwanese food, of course European and Southeast Asian food are also the favourite choices of many people. It goes without saying that marketing message of a new Japanese food product has to be sent to a customer who likes it, but if the message is sent to a customer who prefers European food but not Japanese food, the message is not what the customer wants to see. Overtime, customers may gradually see this irrelevant message as spam and directly block messages from Travel Pop Store.
If they send marketing messages regarding launch of new Japanese food items to customers who prefer Japanese food, the customer will be interested and hence greatly increase the conversion rate. dumbChat can label and classify customers according to their preferences, then able to choose different classifications when sending marketing messages in groups, as well as personalized messages and automatically set different titles to make marketing messages more friendly and interesting. Therefore further improve customer conversion rates.
Customers prefer ing marketing messages for products that they like. By using dumbChat's label function to classify customers, we can send different marketing messages to customers, and the probability of customers clicking on product links is greatly increased.

–Travel Pop Store
Summary
Travel Pop Store has been using dumbChat for over a year. Through using the functions of dumbChat, such as "Multiple Login", "Quick Reply", "Automatic Reply", "Customer Labels", "Broadcast Function", etc, Travel Pop is able solve most of customer service problems and sales issues. Travel Pop Store's customer service said that the use of dumbChat has improved the work efficiency of customer service by at least 30%, and enhanced customer service representatives's efficiency in handling customer problems.
Read More>>
"Tung Wah Moving Service Co. Ltd. " Multiple-Login functions, Process Customer Inquiries at the Same Time | Customer Experience
"Travel Pop" Website Products are Automatically Included, Quickly Sent Product Information | Customer Experience
Last Updated on 2022-03-15