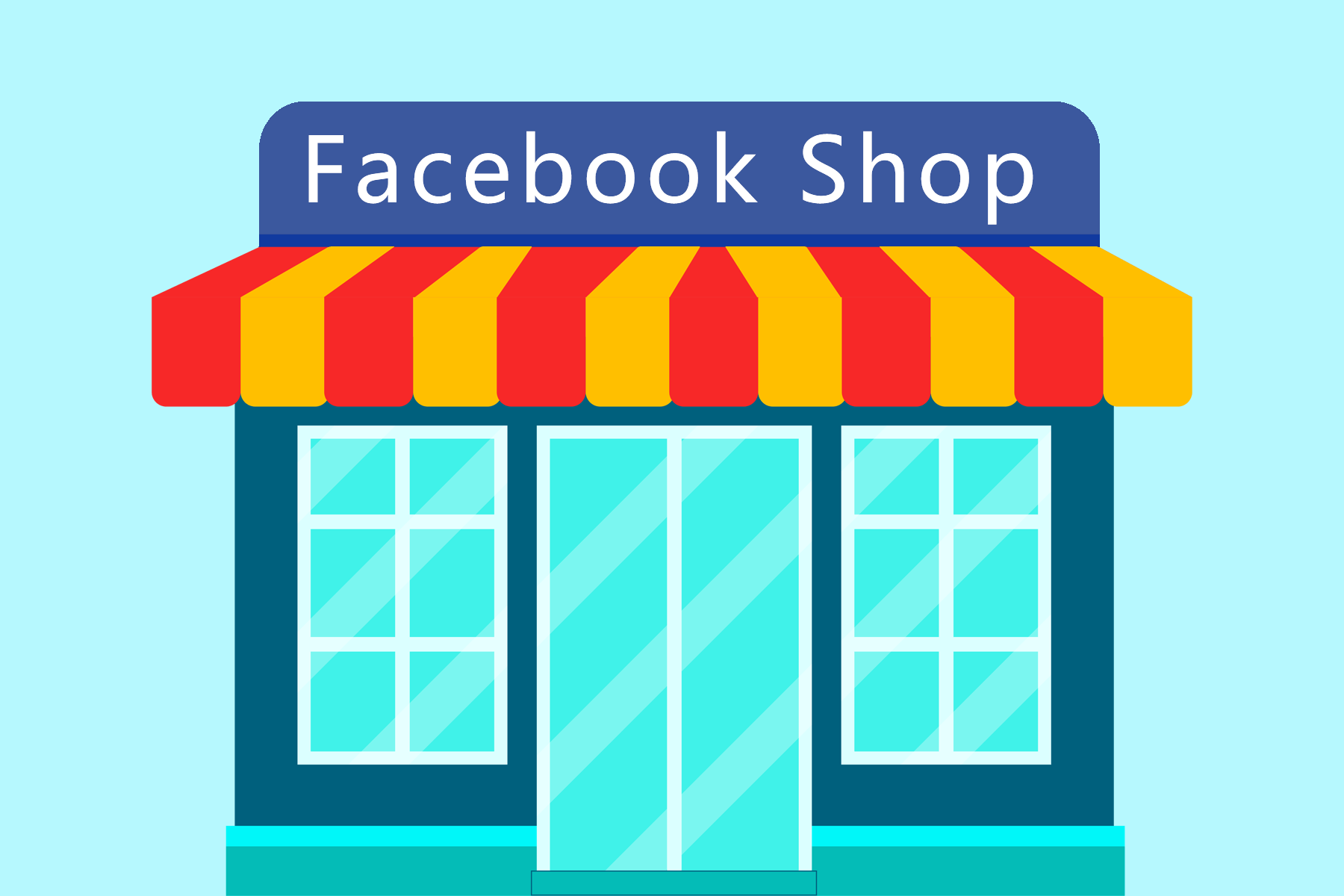 Facebook is a giant social media platform which many businesses opt to sell products on it and use Facebook Messenger to communicate with customers. Facebook Shop is a digital storefront tailored for businesses that enables products to gain exposure on Facebook and Instagram, as well as enhancing their website's exposure through connecting it to Facebook Page.
dumbChat.AI is a system that connects and integrates your social media and instant messaging accounts such as WhatsApp, FB messenger etc.. The intelligent robot can quickly respond to customer needs, automatically process orders and speed up transactions. Click here for pricing details.
Set Up A Facebook Shop
Before you set up a Facebook Shop, you must fulfill the following conditions:
You must be the admin of the Meta Business Manager account.

You must be the admin of the Page.

The commerce account and Page must be managed and owned by the same Business Manager.
After fulfilling the above conditions, you can begin to set up the Facebook Shop. When setting up the Facebook store, you are suggested to switch to the classic page which has complete functions as new Pages experience is not available for all Pages yet. Some Pages that you manage might still use the classic Pages experience. There are two major functions that we would like to introduce to you. First, customize your shop by curating product collections. You can choose anywhere between 6 to 30 products to showcase and upload information about the selected products or services including name, photos, prices, product description. Second, customize the appearance and style of your shop by choosing a layout. Then you are all set to submit for review!

Tutorial for Facebook Shop
Before setting up a store, you have to choose the type of products to be sold on Facebook Shop, namely "service" and "shop". The former refers to services that you offer while the latter refers to products that you would like to feature. You may choose with reference to the products that you would like to showcase or choose both.
Step 1: Navigate to your Facebook page and click "Settings". Click "Templates and tabs" to enable "Service" or "Store" option, or both;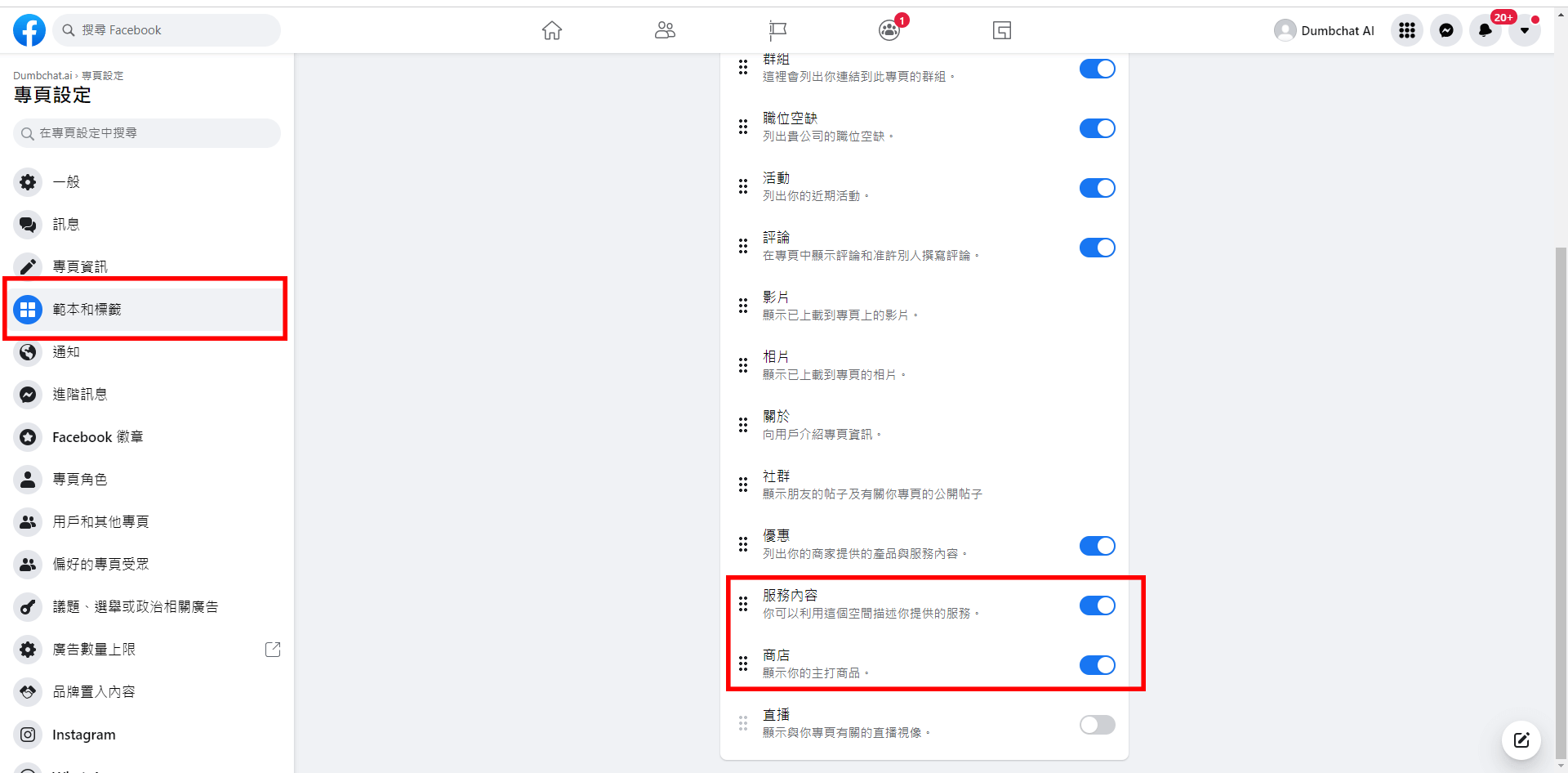 Step 2: On the main page, click on "Business" under "Selling goods and services" and you will be prompted to "Commerce Manager".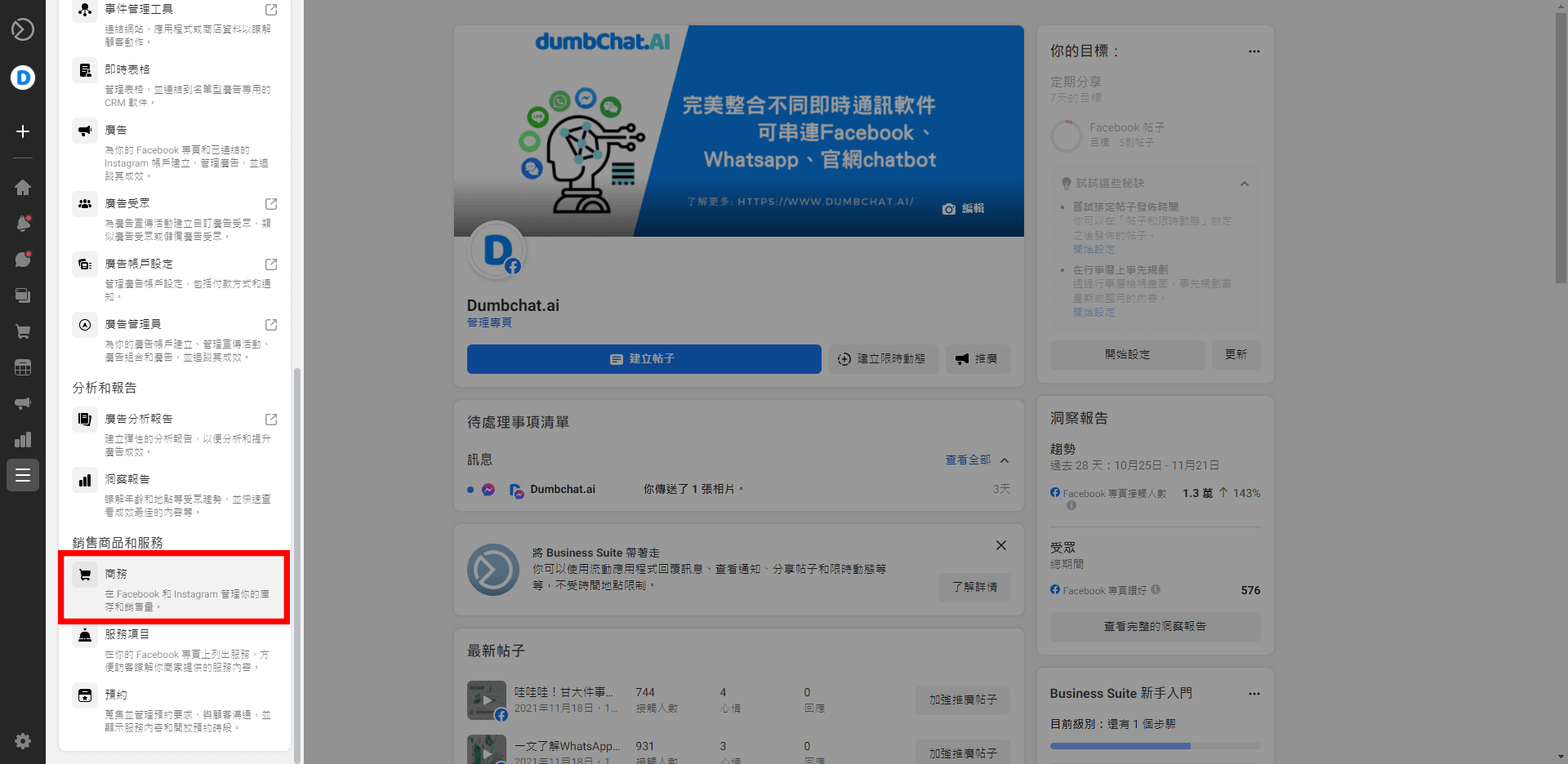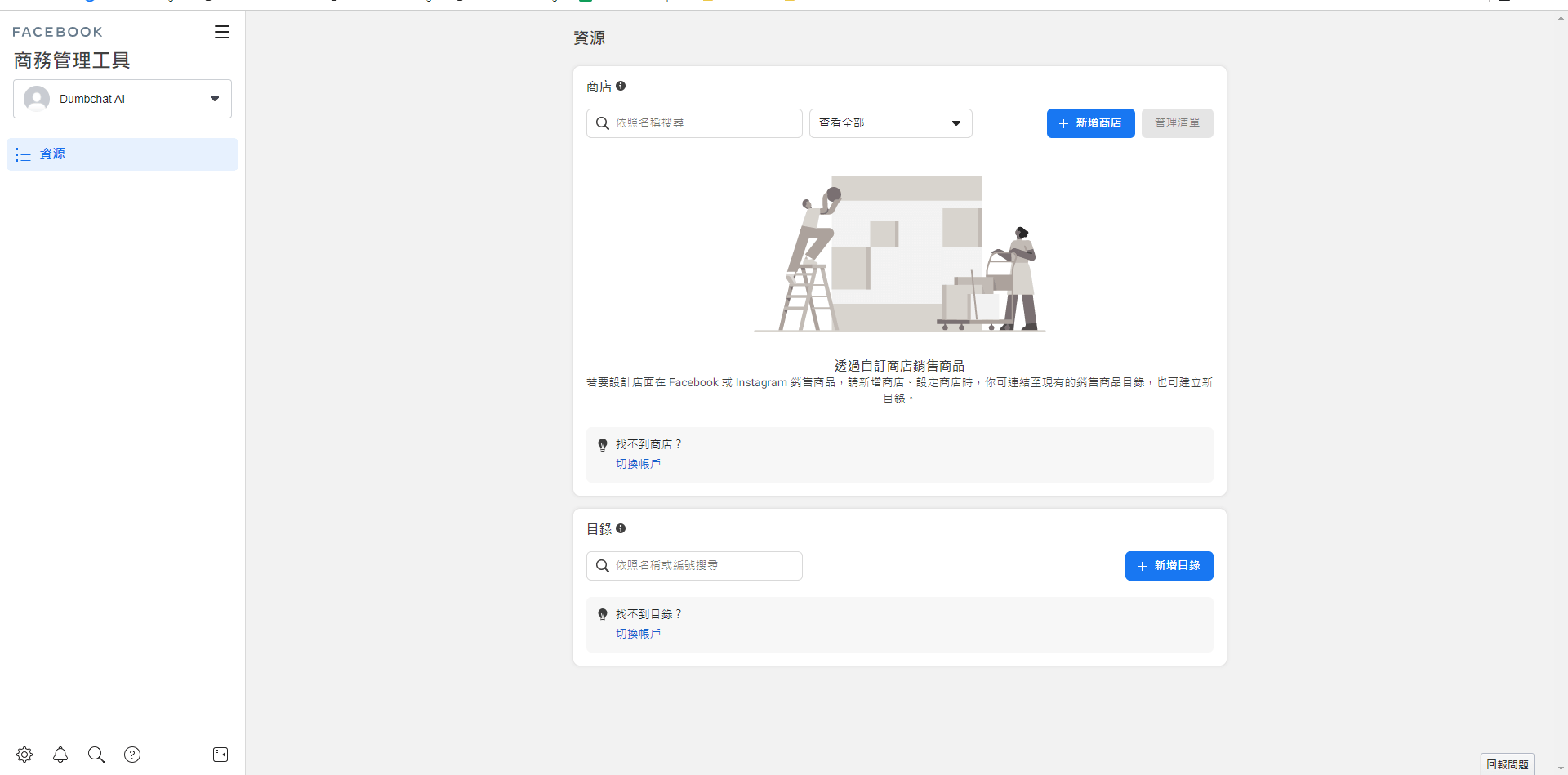 Through the above two steps, you will be prompted to the setting page of Facebook Shop, where you can customize the storefront, upload products, and add products to your Facebook Pages, to enhance exposure of your products.
Upload Products
There are three major ways to upload products to Facebook. You can choose from several different ways to add your items.
Upload Products in Bulk
"Commerce Manager" is Facebook's inventory management platform that is tailored for businesses with a large variety of products and enables them to upload products in bulk.
Go to "Commerce Manager" and select your catalog. Open the "catalog" tab and go to "Data source". Such catalog will include all products that you showcase on Facebook Shop. You can manually add products or add in batch by uploading a data feed in CSV, TSV, XML (RSS/ATOM) or Google Sheets format.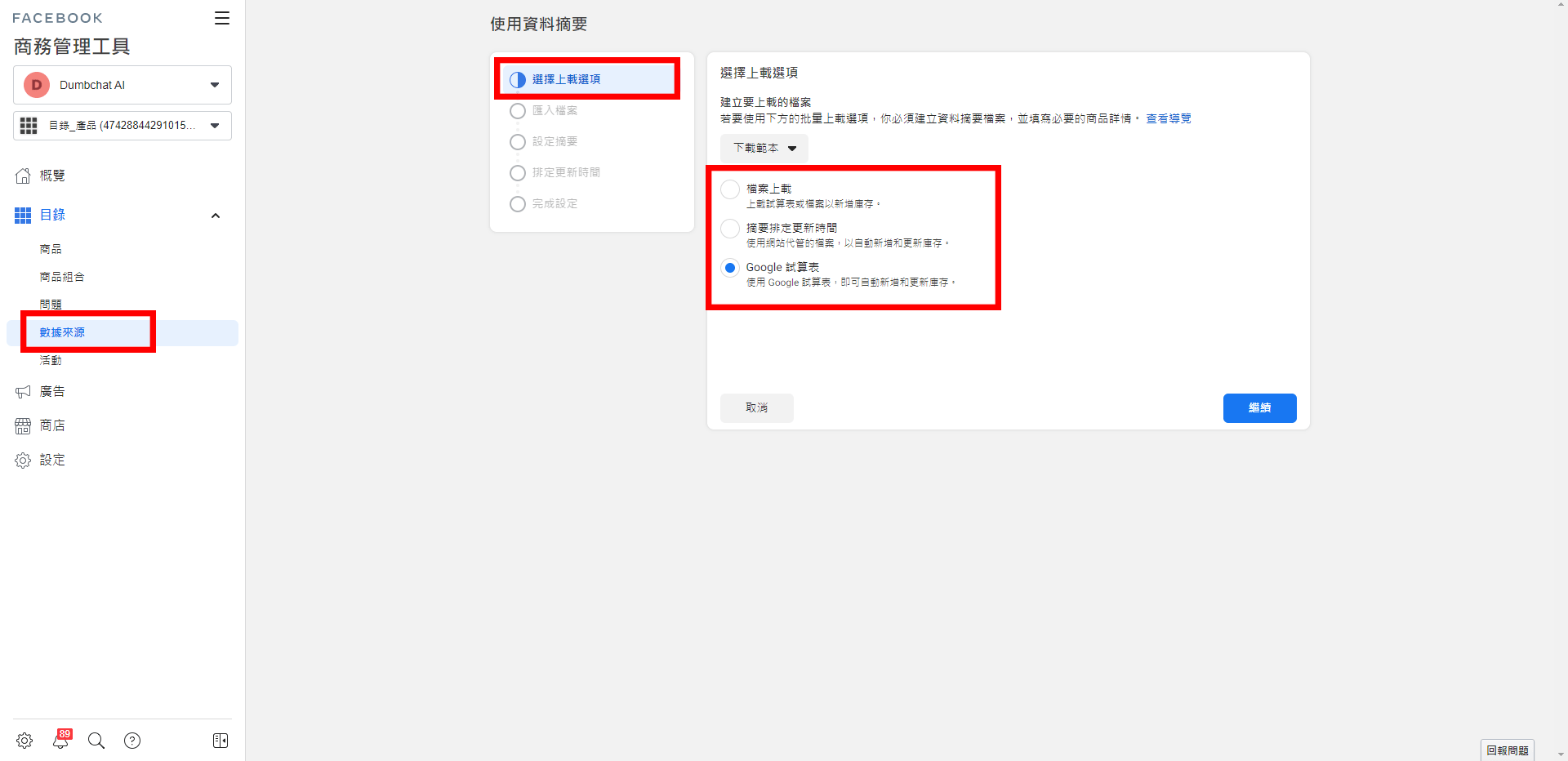 Although you can create multiple catalogs on Facebook Shop, you will need to select one catalog and only products from the selected catalog will be displayed.
As people purchase products on your Facebook Shop, the inventory level would decrease. When this value reaches 0, Facebook would mark the product as "Out-Of-Stock" and restrict anyone from purchasing additional units.
Add Products to a Facebook Page
Businesses that don't have many products to manage and they don't change often can use this method to add products to your Facebook Page. Navigate to to the "Shop" tab of your Page, select "Add product", fill in the product details and click "Save" when you have finished.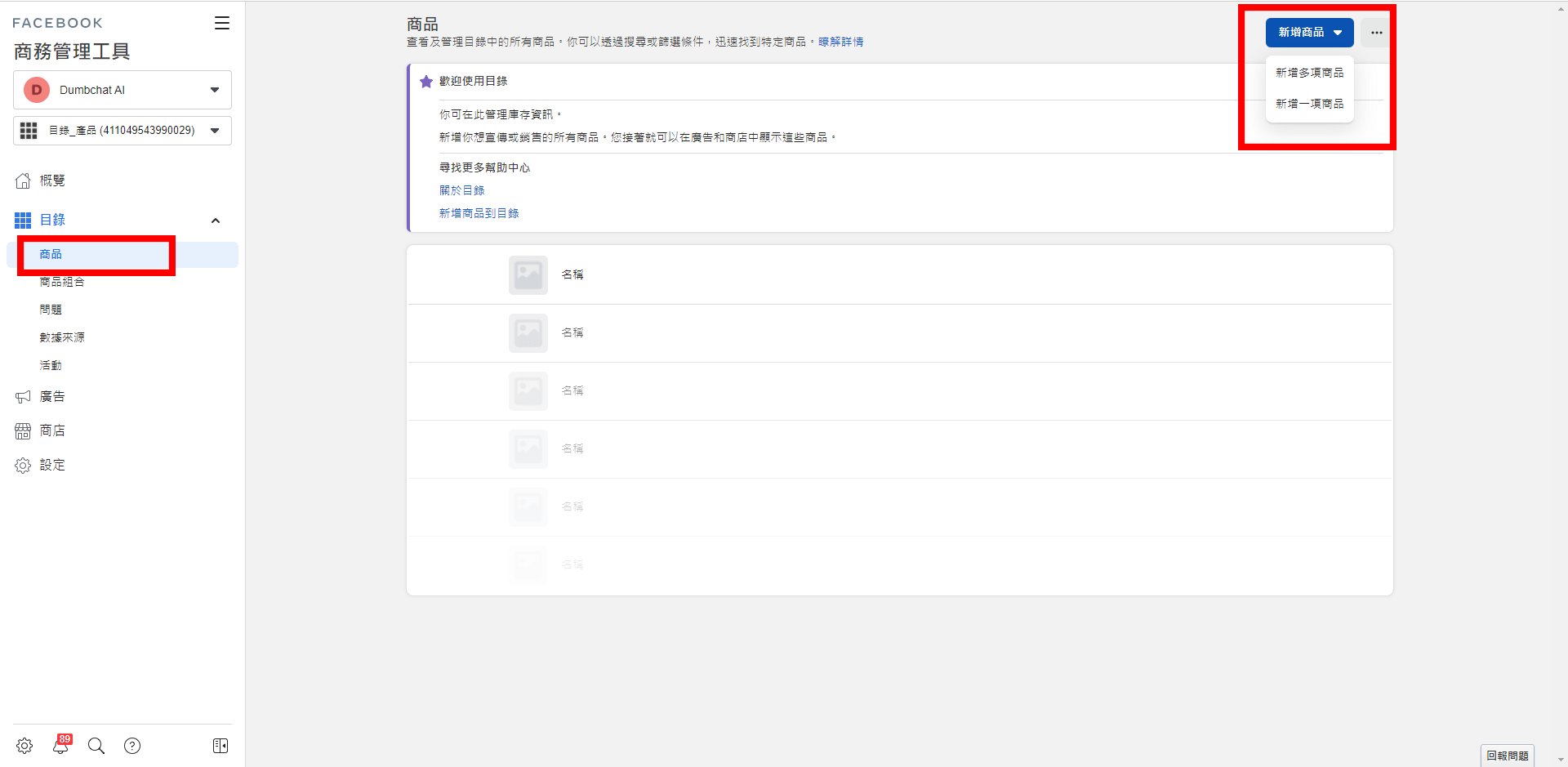 Connect with Other Platform Partners
If you host your products on a partner platform that has an integration with Facebook, such as shopify, BigCommerce, etc., you can simply connect your Facebook Shop with these platform partners and import products.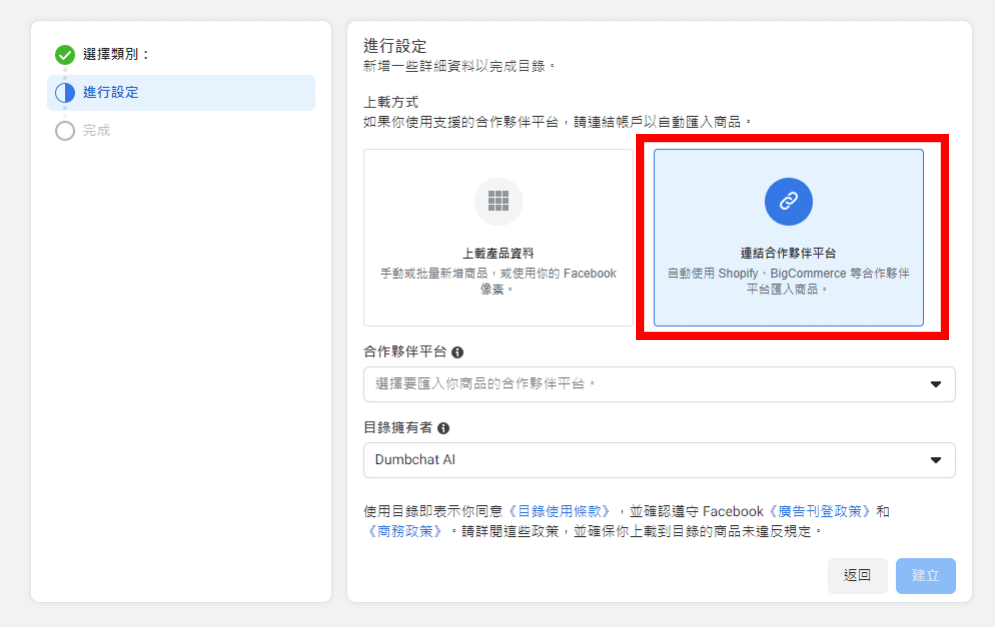 The review process will usually take 24 hours if the products meet Facebook's standard and requirement.
Benefits of Setting Up Facebook Shop
Facebook can automatically generate product catalogs, manage products and classify products through the "Commerce Manager". The newly added products will be automatically updated to the Shop and you are allowed to add unlimited products to your Shop. You can also link the Shop with an external website, and customers will be prompted to the product page after clicking on the product picture on your Shop. Your customer can also check out directly on the external website, without getting through Facebook; Facebook's Commerce Manager will automatically generate reports that shows metrics such as performance of your sales, impressions of products, time spent on browsing products, etc.. Such reports are insightful and would assist businesses to adjust operations strategies.
dumbChat system
dumbChat is an integrated platform for instant messaging app, which integrates WhatsApp with official websites Chatbot, Facebook and WeChat. It enables users to communicate with customers using various instant messaging apps on one single platform, and also supports multiple users to log in and serve customers at the same time.
dumbChat is a convenient information management system, which has the features of multiple login, scheduling mass broadcast, keyword auto-reply, assigning messages to customer service representatives, label classification and quick reply, etc.. It can also record customers' information and preferences at any time and allow customer service representatives to follow up on conversations, so as to enhance their efficiency. The A.I. robot's 24/7 service helps to save time and cost significantly and allows your employees to focus on complicated customer issues. Moreover, dumbChat's data analysis feature helps you to understand where your customers come from, traffic source, customers' purchase history and chat data, therefore have a better understanding of your customer behaviour, capture opportunities and explore potential customers.

Last Updated on 2022-10-14