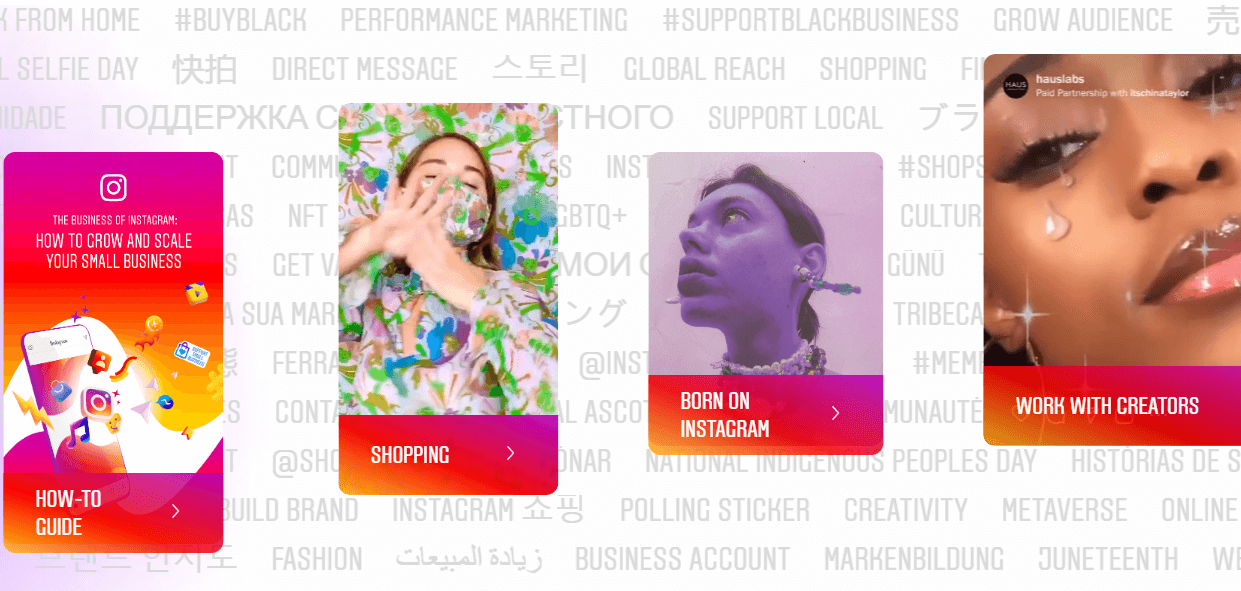 The shopping feature on  Instagram was officially launched in Hong Kong in August 2020. With a staggering number of users in Hong Kong, Instagram had around 3.6 million users in early 2022. It has become an excellent platform for many businesses to enhance brand visibility and showcase products. So, how can you open a shop on Instagram? Below, the dumbChat editorial team will guide you through the process.
excellent platform for many businesses to enhance their brand awareness and display their products. How to open a store on Instagram? The following is introduced by dumbChat Xiaobian.dumbChat.AI is a system that connects and integrates your social media and instant messaging accounts such as WhatsApp, FB messenger etc.. The intelligent robot can quickly respond to customer needs, automatically process orders and speed up transactions. Click here for pricing details.
Instagram Shop Introduction
According to Instagram's official description,the Instagram Shop featurewill integrate into users' daily usage, providing them with a seamless shopping experience. Instagram users can discover and explore products at any time within numerous posts.
Now, for businesses to use the Instagram Shop feature, they need to go through Instagram's official review process. Having the endorsement from Instagram adds to consumers' trust in the merchant. Additionally, Instagram Shop introduces the "Product Tags" feature, which makes it easier for posts by businesses to appear on the "Shop" and "Explore" pages. This allows the products to gain more visibility. With the "Product Tags" in place, consumers only need to tap on the tag to view product information and directly access the online store's product page.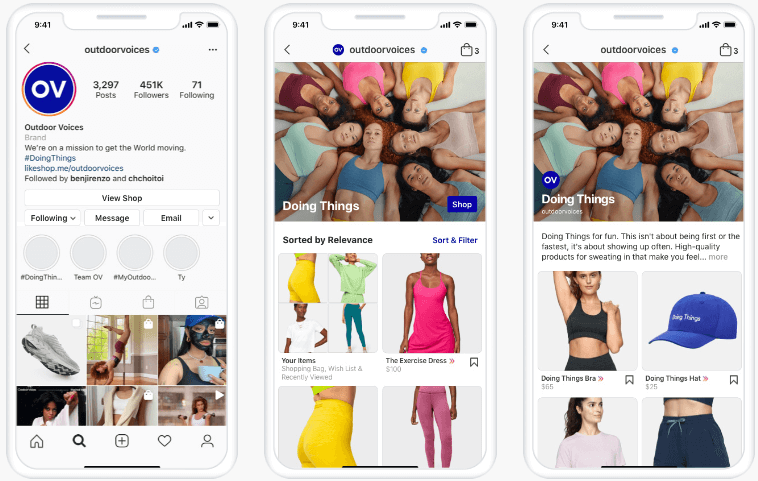 Why use Instagram store?
Instagram has a huge shopping group.
According to official data from Facebook, Instagram's user base continues to grow each year. In 2022, Instagram had over 1 billion users worldwide, with 3.6 million users in Hong Kong alone, accounting for 51.1% of Hong Kong's internet users. Regardless of the type of online store, potential customers can be found on Instagram.(source:statista)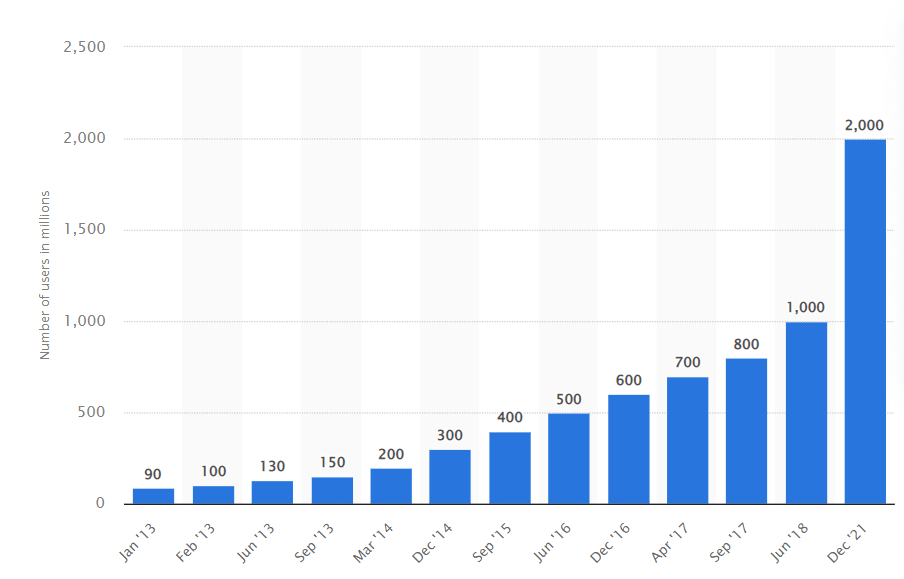 "Product Tags" Display Product Information, Stimulating Consumer Desire
Instagram allows for the addition of "product tags" on images of merchandise in posts. Consumers can view brief product information and directly click to access more details about the product. Data shows that 92% of users, after browsing Instagram posts, seek further product information through "product tags," effectively stimulating consumer purchasing behavior.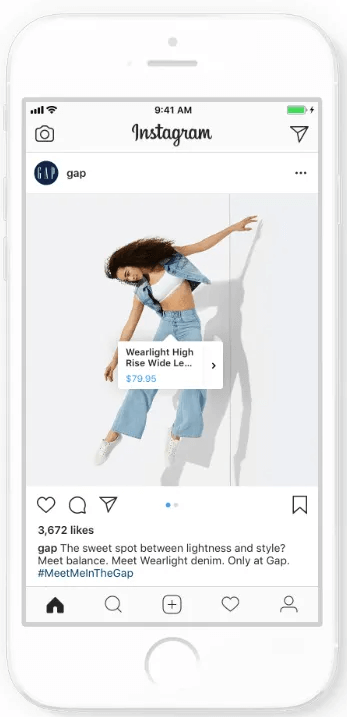 Diversified Product Presentation for Increased Attraction
Instagram offers various methods to showcase products, allowing businesses to promote their merchandise through features like regular posts, Stories, and carousel videos. It also supports diverse formats such as text, images, videos, and tags to present products in multiple ways. Consumers can quickly grasp product information and be directed to the online store page, making the purchasing process easier and more straightforward. This approach also attracts more traffic to the online store, ultimately benefiting the business.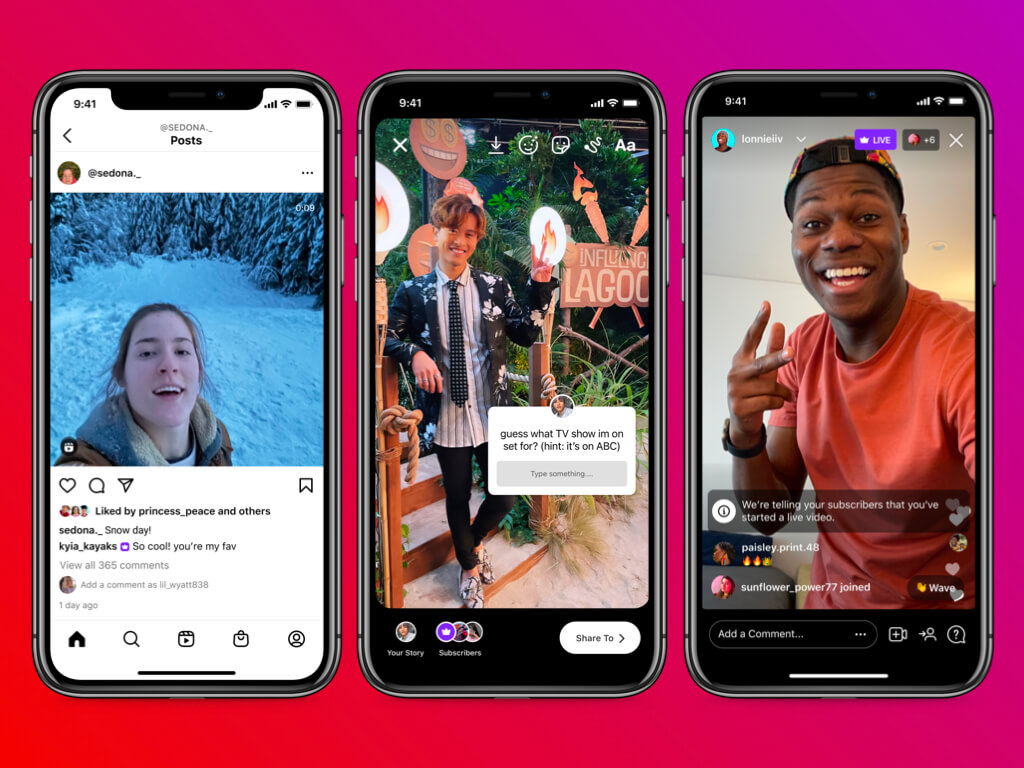 Setting Up an Instagram Shop
Similar to the facebook shops,an Instagram shop is managed throughthe business management platform,If you already  have a Facebook Shop,setting up an Instagram Shop is straightforward.You simply need to connect your Instagram business account with your Facebook page.
Step 1: Switch to Instagram Business Account.
Start by converting your Instagram account into a business account. Download the Instagram app on your mobile device from the App Store(iOS)or Google Play Store(Android).After logging in, go to "Settings" > "Account" > "Switch to Business Account," then follow the steps to provide detailed information. Learn more about this process.
Step 2: Connect the facebook fan page.
Link your Facebook Page to your Instagram Business Account. Access your "Instagram Business Profile," select "Edit Profile," and under "Public Business Information," find the section for your Facebook Page. Click on "Create a New Facebook Page" or "Connect an Existing Facebook Page," and finally, click "Done."
Step 3:Create a Product Catalog
Whether it's a Facebook Shop or an Instagram Shop, you need to upload your products to a product catalog. If you're using it for the first time, click on "Get Started" > "Create Catalog" > "Get Started" and follow the prompts to create a catalog. If you already have a catalog, select "+ Add Catalog."
Step 4:Open Your Instagram Shop
On your mobile device, access the interface to open your Instagram Shop. Click on "Get Started," connect your Facebook Page, choose the product catalog you created in step 3, and link your online store's website. Finally, submit for review.
The review process usually takes several business days. Please be patient and you can check if the "Shopping" option appears in "Settings" at any time. Once it appears, it indicates that your review has been approved, and you can embark on your Instagram Shop journey.
Image Source:Instagram
Learn more > >
Multiple people in the team share WhatsApp? How is it done?
【2022 Teaching】How to use WhatsApp to send bulk messages
【Newest in 2022】Introduction to useful functions of WhatsApp! How does WhatsApp voice-to-text?
Last Updated on 2023-08-15