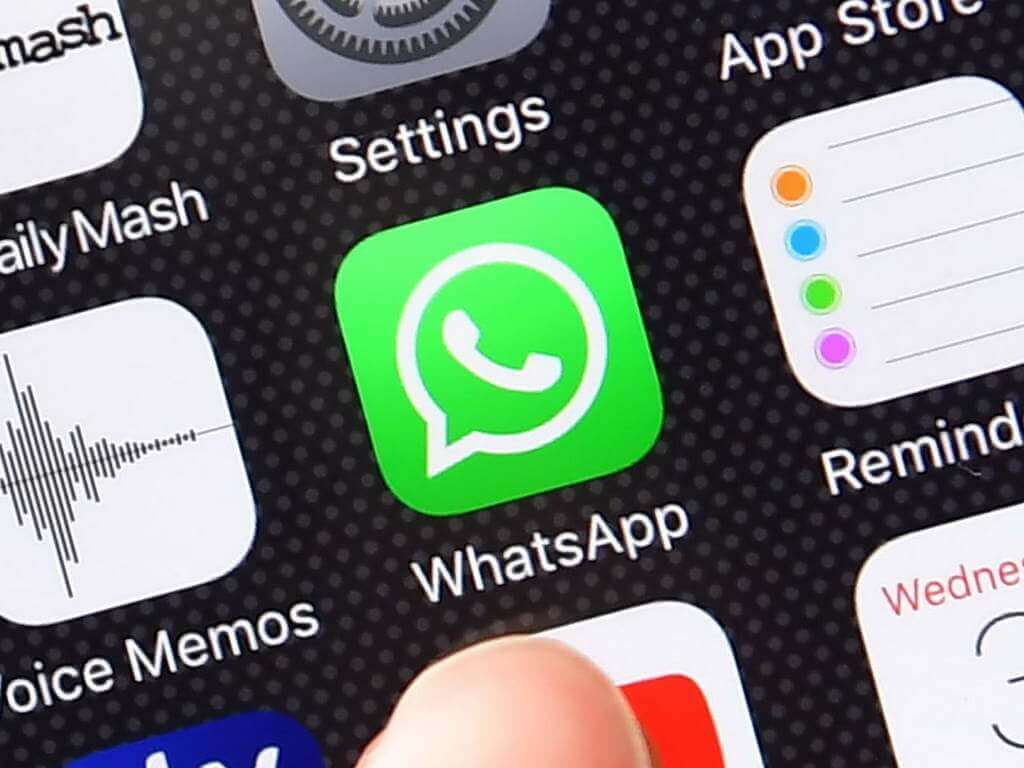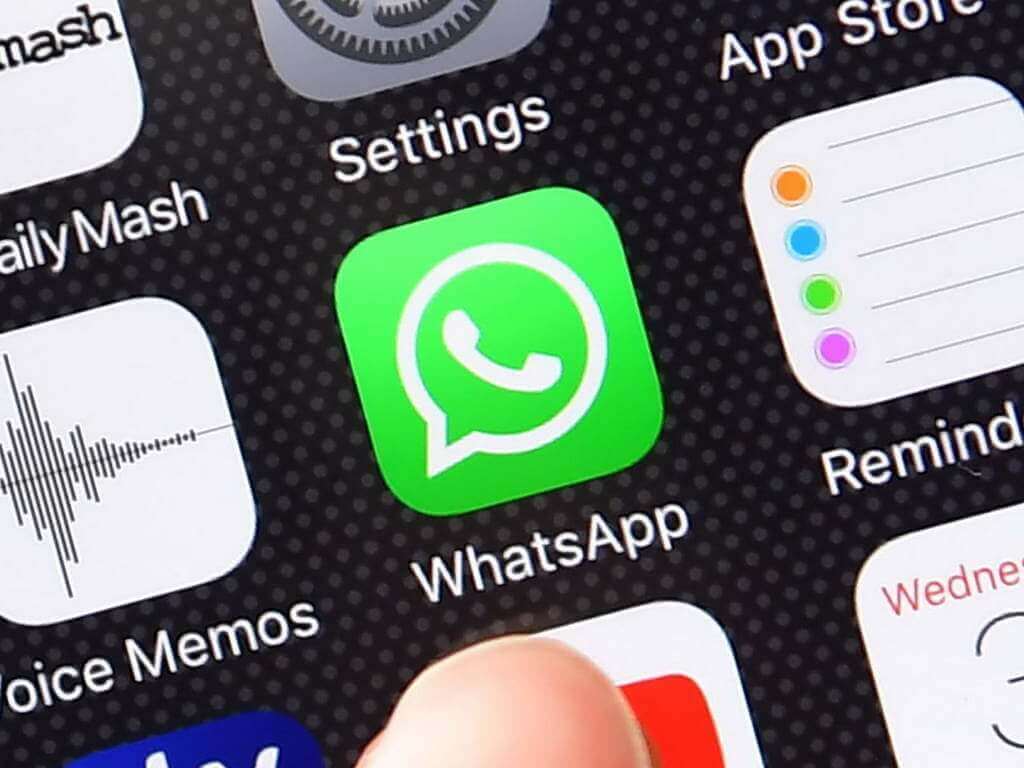 If you're a business looking to send bulk messages to your contacts on WhatsApp, then this article is for you. We'll dive deep into questions you've always wondered about broadcasting – such as what is WhatsApp Broadcast. For WhatsApp broadcast, when a WhatsApp user sends a message to its multiple recipients in one click this is called a WhatsApp broadcast message. No recipients will be able to see the other recipients of the broadcast.
Either you use the WhatsApp messaging App or WhatsApp Business App, you can initiate a WhatsApp broadcast with four simple steps.
dumbChat.AI is a system that connects and integrates your social media and instant messaging accounts such as WhatsApp, FB messenger etc.. The intelligent robot can quickly respond to customer needs, automatically process orders and speed up transactions. Click here for pricing details.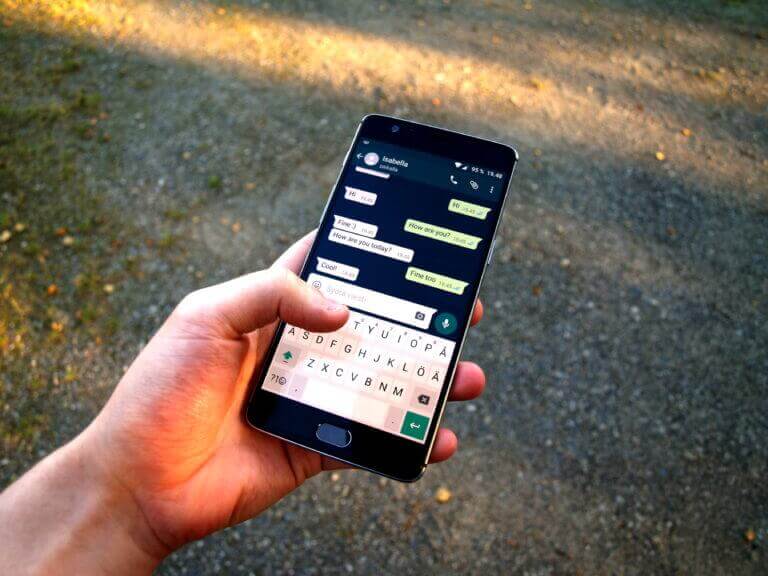 WhatsApp Broadcast Feature
Tutorial for IOS Users:
Tap Broadcast Lists at the top left of the Chats screen.
Tap New List at the bottom of the Broadcast Lists screen.
Search for or select the contacts you want to add.
After creating a broadcast list, you can now simply send a message on the broadcast list
Tutorial for Android Users:
Open the WhatsApp app on your Android device by clicking on the icon.
Click on the three-dot menu located in the upper right-hand corner of the screen.⋮
Tap on the 'New broadcast option',Select the contacts that you wish to add to your broadcast list
Click on the tick mark sign to add the contacts,After creating a broadcast list, you can now simply send a message on the broadcast list.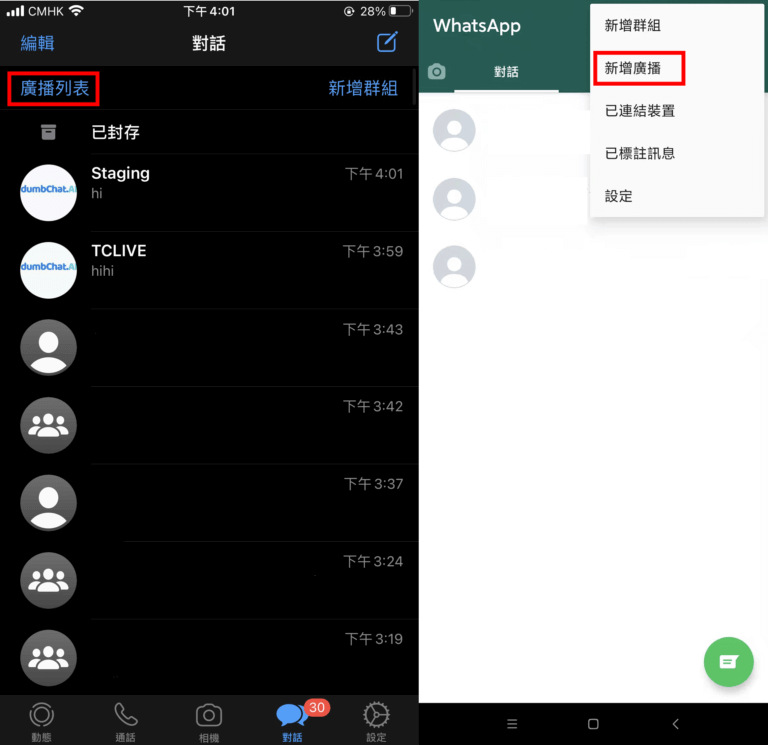 Tips
While sending a message to the broadcast list, it will be sent to all recipients in the list who have your number saved in their contact list.
If someone does not have the number saved, they will not receive the broadcast message.
Users will receive the message as a normal WhatsApp message.
There is no limit in the number of Broadcast lists you can create.
WhatsApp allows users to select up to 256 contacts in each Broadcast list.
WhatsApp Business Broadcast
WhatsApp Business' broadcast function is more or less the same as that of WhatsApp, which you have to make sure the target person who you wish to send a broadcast message to is added to the broadcast list and then you may send a message through the broadcast function.
WhatsApp allows users to create multiple broadcast lists, however users should customize the name of each broadcast list according to customers' characteristics so as to organize and speed up upcoming broadcast messages.
Similarly, WhatsApp Business' broadcast function has similar limitations as WhatsApp. Before sending broadcast messages, users of WhatsApp Business also have to save the phone number as a contact before sending a broadcast message. Moreover, users can only select up to 256 contacts in each broadcast list.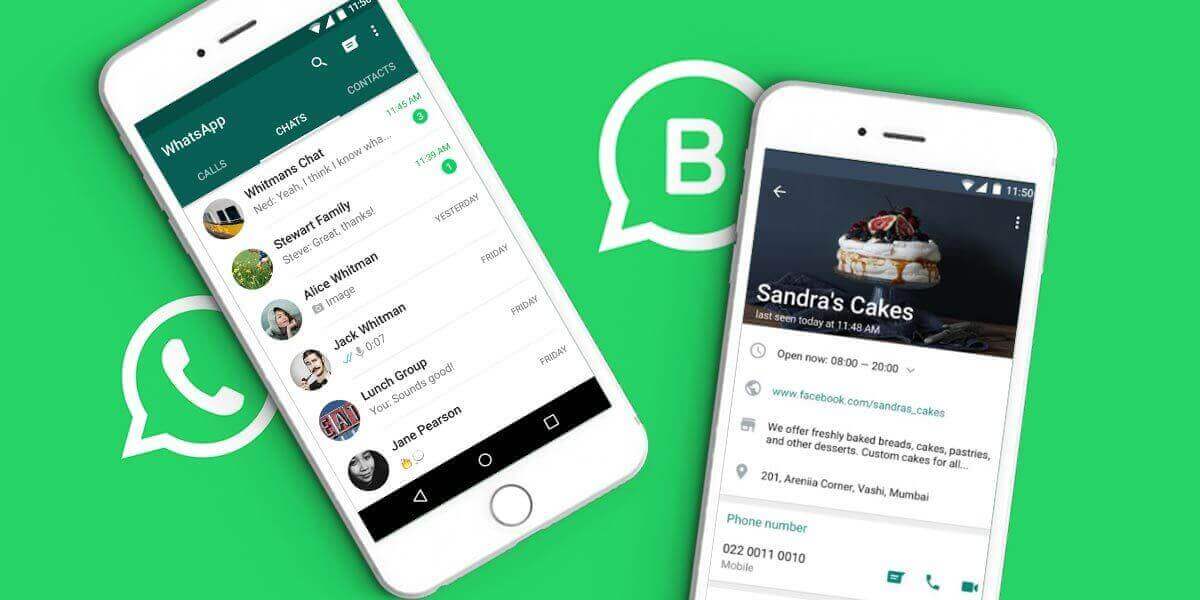 dumbChat Broadcast Feature
We believe most customers do not add phone numbers of businesses to contact lists and broadcast lists are limited to only 256 contacts. Therefore SMEs and corporations will need a WhatsApp API like dumbChat to overcome these limitations.
dumbChat is an all-in-one instant messaging platform which has functions that are more convenient than WhatsApp's built-in functions. Not to mention sending text messages, documents, recording MP4 files and product links, dumbChat's broadcast function is able to send Google Map and other types of information to different users.
1.Click the Broadcast icon in the toolbar on the left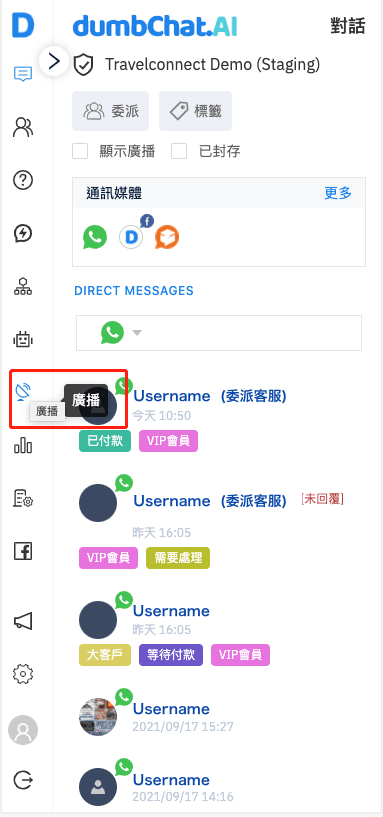 2.Tap Add to create a broadcast

3.Draft your broadcast messages and tap Save
4.Tap the paper plane icon

,to send a broadcast message to the relevant recipients.

Tips
dumbChat supports broadcasting features of different instant messaging app, such as WhatsApp, SMS, Email, Facebook, etc..
dumbChat's broadcasting function lets users send photos, videos, emojis, files, product link, location, VCard, etc..
dumbChat's label function helps users to organize and quickly find their chats and messages without attaching labels to clients one by one like WhatsApp.
Prior to broadcasting a message, users can send themselves a test message and preview message to ensure that the message is correct before sending;
As compared to WhatsApp, users are able to draft personalized messages for every customer through dumbChat, such as naming customers. Below photo shows the template with variable options to draft messages that are able to please customers.
dumbChat System
dumbChat is an instant messaging platform which integrates WhatsApp and official Chatbot, Facebook, Wechat. It helps to communicate with customers through different instant messaging tools on one single platform and also supports multiple users to log in and process customers' messages simultaneously.
dumbChat is a handy information management system which enables features such as multiple log in, schedule broadcast messages, keyword-based auto-replies, allocating customer service representatives, label classification, quick reply and etc.. It can also record customers' information and preferences and follow-up progress at one's convenience, so as to improve customer service representatives' efficiency. The AI robot that works 24/7 significantly saves time and cost, allowing workers to focus on more complicated tasks. While the data analysis feature allows reporting of information such as customer source, purchase history, chat history, etc.. Users can understand customers at a glance, grasp business opportunities and explore potential customers.
>>Learn More WhatsApp Marketing Tips
Last Updated on 2022-09-22