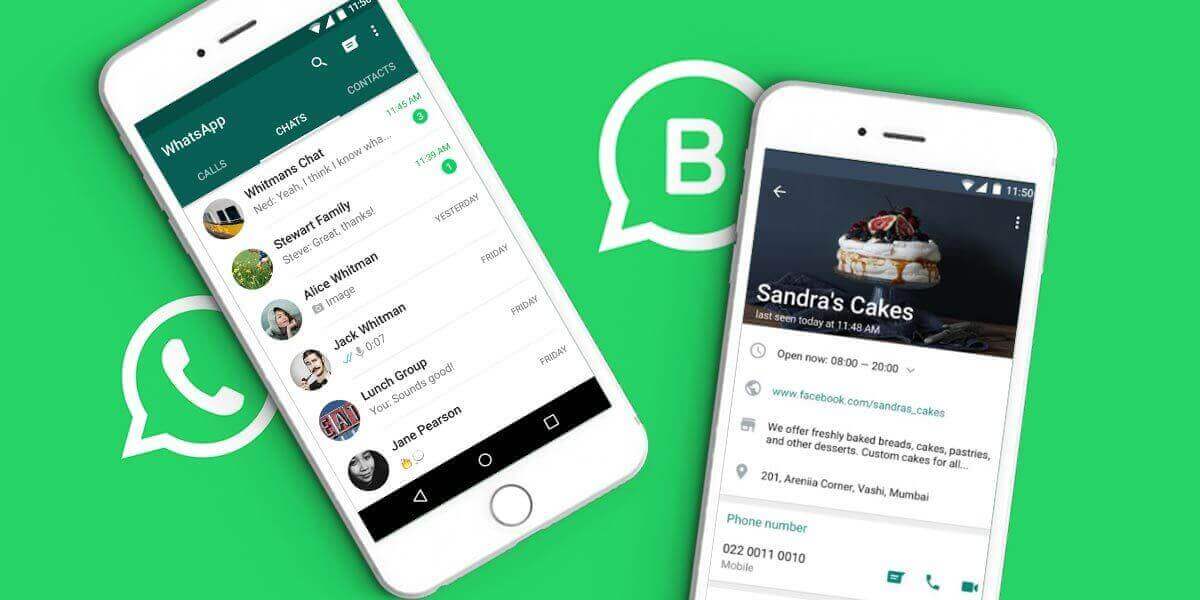 WhatsApp Business is an application specially designed for businesses. Compared to the personal version of WhatsApp, WhatsApp Business offers many additional features. Businesses can expand their operations and stay in constant contact with customers through WhatsApp Business, which provides numerous practical and convenient functionalities. Below, we will provide a detailed introduction to the features of WhatsApp Business that can bring you closer to your customers.
The dumbChat.AI system connects your WhatsApp, FB Messenger, and other social accounts, utilizing intelligent chatbots to quickly respond to customer needs, automate order processing, and facilitate transactions. Click to apply for a free trial now!
1.  Company Profile
The company profile is an essential feature and a primary way for businesses to attract and demonstrate trustworthiness to potential customers. Through WhatsApp Business, businesses can showcase relevant company information such as an introduction, address, products, services, contact details, operating hours, and more. Customers can quickly get to know the business and have a clear understanding of its operating hours through this information. Additionally, you can link your Facebook page and Instagram business profile to your WhatsApp Business account, increasing the exposure of your business.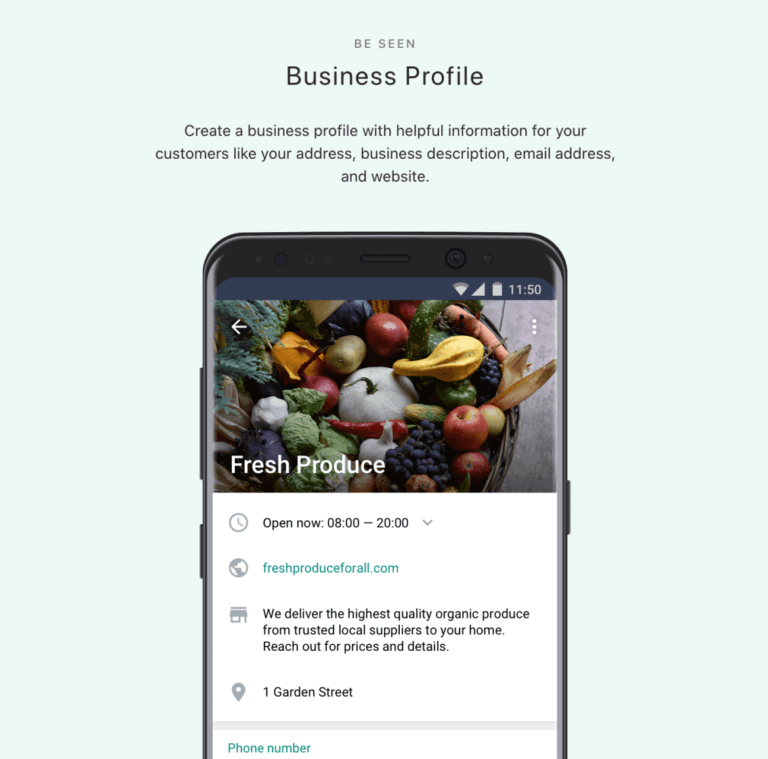 2. Auto-reply
Auto-reply is a practical feature since customer service representatives cannot be constantly holding their phones to respond quickly to customers. Even when customer service personnel are not working, the auto-reply function allows them to respond automatically to some customer messages. Businesses can set up greeting messages and away messages. Greeting messages are immediate responses to customers when they first contact you, while away messages are responses sent when customer service is not available during working hours. They can even send some messages if a customer hasn't interacted with you for 14 days. During non-business hours, you can set up messages that inform customers that you are currently unavailable to respond promptly and let them know approximately when you can get back to them, reducing the potential loss of customers.
However, the auto-reply feature of WhatsApp Business is not very comprehensive. If you want to use a more advanced auto-reply feature, you can use dumbChat. dumbChat automatically responds to customer inquiries and can provide auto-replies to common questions. It allows you to set up a database of frequently asked questions and their corresponding answers. When customers make queries, they can receive immediate responses directly from the system, even if customer service is not available. This way, simple questions can be quickly addressed without waiting for customer service to be back on duty.
Click to experience dumbChat for free now.
3. Product Catalog
Businesses can list their company's products on WhatsApp Business. Each product or service can have five optional fields: Product Name, Product Description, Price, Website Link, and Product Code. The catalog can include up to 500 items. To create the corresponding product catalog, simply click on Business Settings > Catalog > Add Product or Service. It's straightforward and convenient.
4. Customer Tag
WhatsApp Business allows businesses to categorize customers based on certain characteristics and assign them a tag. For example, "new customer," "loyal customer," and so on. By using these tags, businesses can strategically send relevant promotional messages and target specific users accurately, enabling them to manage customers systematically.
5. Message Statistics
WhatsApp Business allows businesses to track and analyze all the messages exchanged with customers. It provides insights into the number of successfully sent, delivered, and read messages, facilitating customer management. With this data, businesses can calculate customer engagement rates and conversion rates, helping them fine-tune their marketing strategies.
6. Short connection
WhatsApp Business has a feature called "Short Link" which is somewhat similar to WhatsApp links but not entirely the same. This feature allows you to send messages directly without adding the contact. When a customer clicks on the short link, they can start a conversation with you directly. If the customer opens the link on a phone with WhatsApp installed, it will directly open the WhatsApp app and start the conversation. If they open the link in a web browser, it will display a web page with your business information and a default message. By clicking "Continue," the customer can initiate contact and start chatting with you.
7. WhatsApp business QR code
WhatsApp Business QR Code allows customers to send you messages directly by scanning the QR code. Unless you reset your unique QR code, it remains permanently valid. Like the Short Link feature, you can also set up default messages with the QR code.
WhatsApp Business API and dumbChat.AI
Indeed, WhatsApp Business may not fully meet the needs of some medium to large enterprises, especially when it comes to features like automated keyword replies, chatbots, and multi-agent simultaneous operations. These functionalities are essential for businesses to effectively serve their customers. To implement these features, businesses can utilize the WhatsApp Business API or platforms like dumbChat.AI.
The WhatsApp Business API is an official API developed by WhatsApp to cater to the needs of businesses. To access this API, businesses must go through Facebook's official certification process. They need to register an account in Facebook's Business Manager and then apply for the WhatsApp Business API through the designated official WhatsApp Business API provider to complete the necessary setup and become an official business account. Different providers may offer various features, and businesses can choose the appropriate provider based on their specific needs.
[Related Articles]
[WhatsApp Business API] How to integrate official accounts? What's the function (note diagram)
dumbChat.AI is a real-time social platform that integrates various social media software, including WhatsApp, FB Messenger, SMS, and more. It allows users to utilize features such as automated keyword replies, chatbots, and multi-agent simultaneous operations without the need for official business certification from Facebook. With dumbChat.AI, businesses can serve their customers on multiple social media platforms simultaneously. Additionally, it offers all the functionalities available in WhatsApp Business. For more information, click here now.
Electronic marketing has become a major trend for the future. According to surveys, about 98% of mobile users click on and read a business message every day, and over half of consumers are more willing to communicate with businesses on instant messaging apps. Imagine having an online store or physical shop that operates 24/7 and provides service anytime, anywhere. Which one would you prefer? When compared to making phone calls, would you lean towards messaging the shop owner? The functionalities of WhatsApp Business perfectly meet the demands of businesses. In this non-battlefield of commerce in the future, WhatsApp Business has become an essential weapon for enterprises.
Learn more about WhatsApp marketing skills > >
[Latest in 2023] Restore WhatsApp Conversation Backup! How to Fix WhatsApp Backup Stuck?
[WhatsApp Stickers: Step-by-step Guide] Download Animated Stickers and Create Your Own WhatsApp Stickers!
Last Updated on 2023-08-08