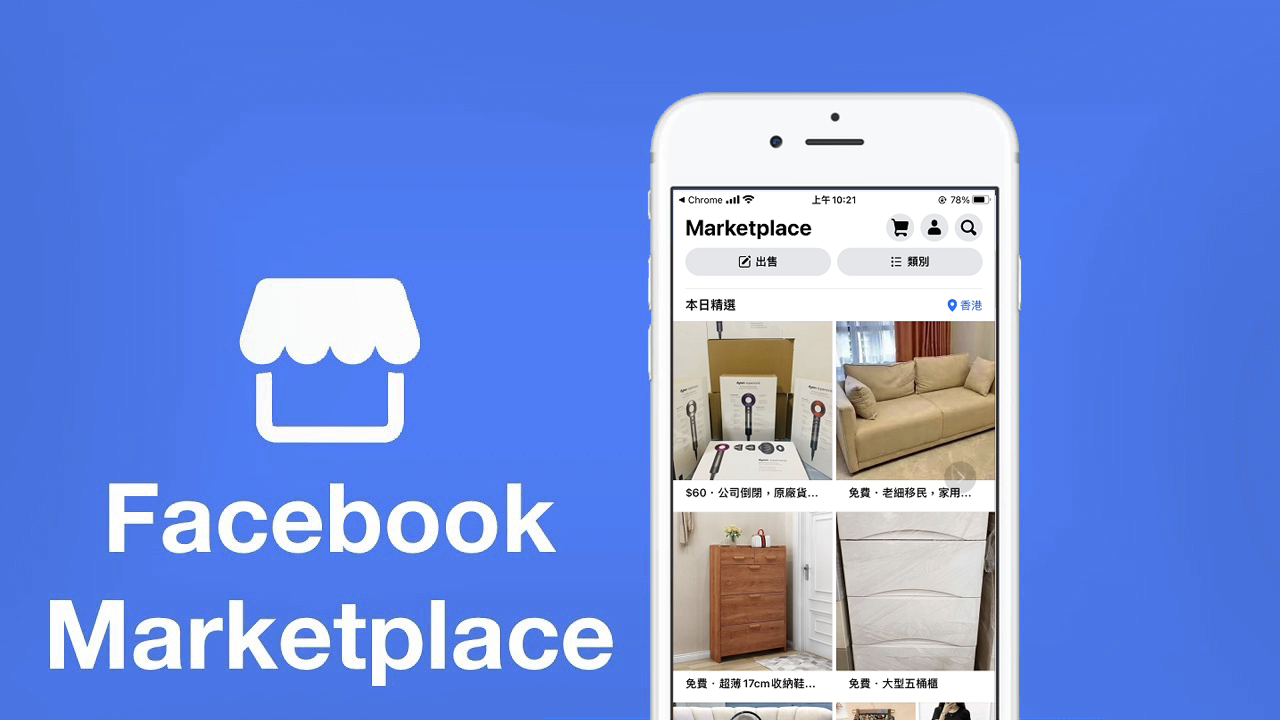 According to official Facebook data, every month, at least 450 million people engage in shopping-related groups. Many users have the need to buy or sell items on Facebook, leading to the emergence of Facebook Marketplace. Users can sell products on the Marketplace platform through Facebook's website or the application. Facebook displays the seller's products to users who are interested and to those in the vicinity of the area where the items are being sold.
dumbChat.AI is a system that connects and integrates your social media and instant messaging accounts such as WhatsApp, FB messenger etc.. The intelligent robot can quickly respond to customer needs, automatically process orders and speed up transactions. Click here for pricing details.
Introduction to Facebook Marketplace
Facebook Marketplace is very easy to use, even for regular Facebook members, and it doesn't require a lot of approval processes. Unlike other websites, Marketplace doesn't require the seller to fill out extensive product information. Sellers only need to provide a brief description of the product, upload photos, specify the product name, description, and price. Finally, they confirm the location of the item, choose the product category, and publish it.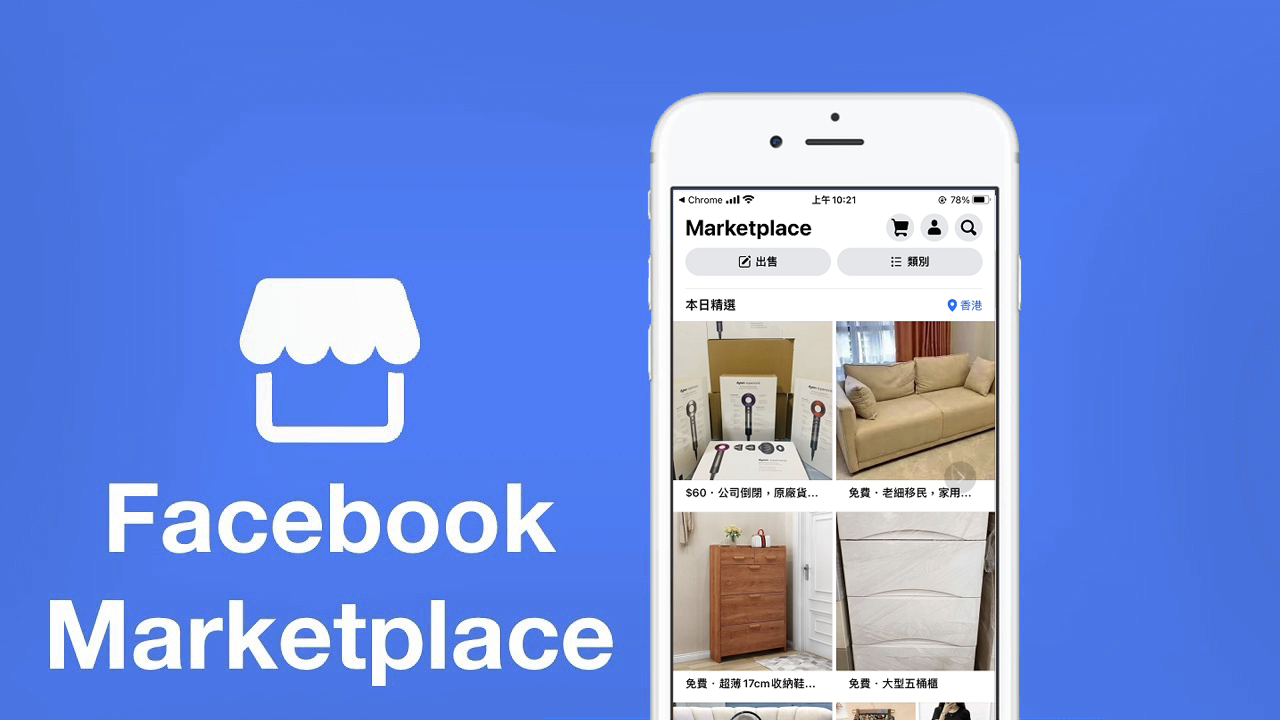 Users can visually see the pictures of products being sold on Marketplace, and they can clearly view information such as the location, distance, and price of the items being auctioned. Users can also use this information to search for the products they are interested in. Marketplace does not interfere with the transactions between sellers and buyers, including financial transactions and shipping logistics. Facebook Marketplace serves solely as a platform for connecting buyers and sellers.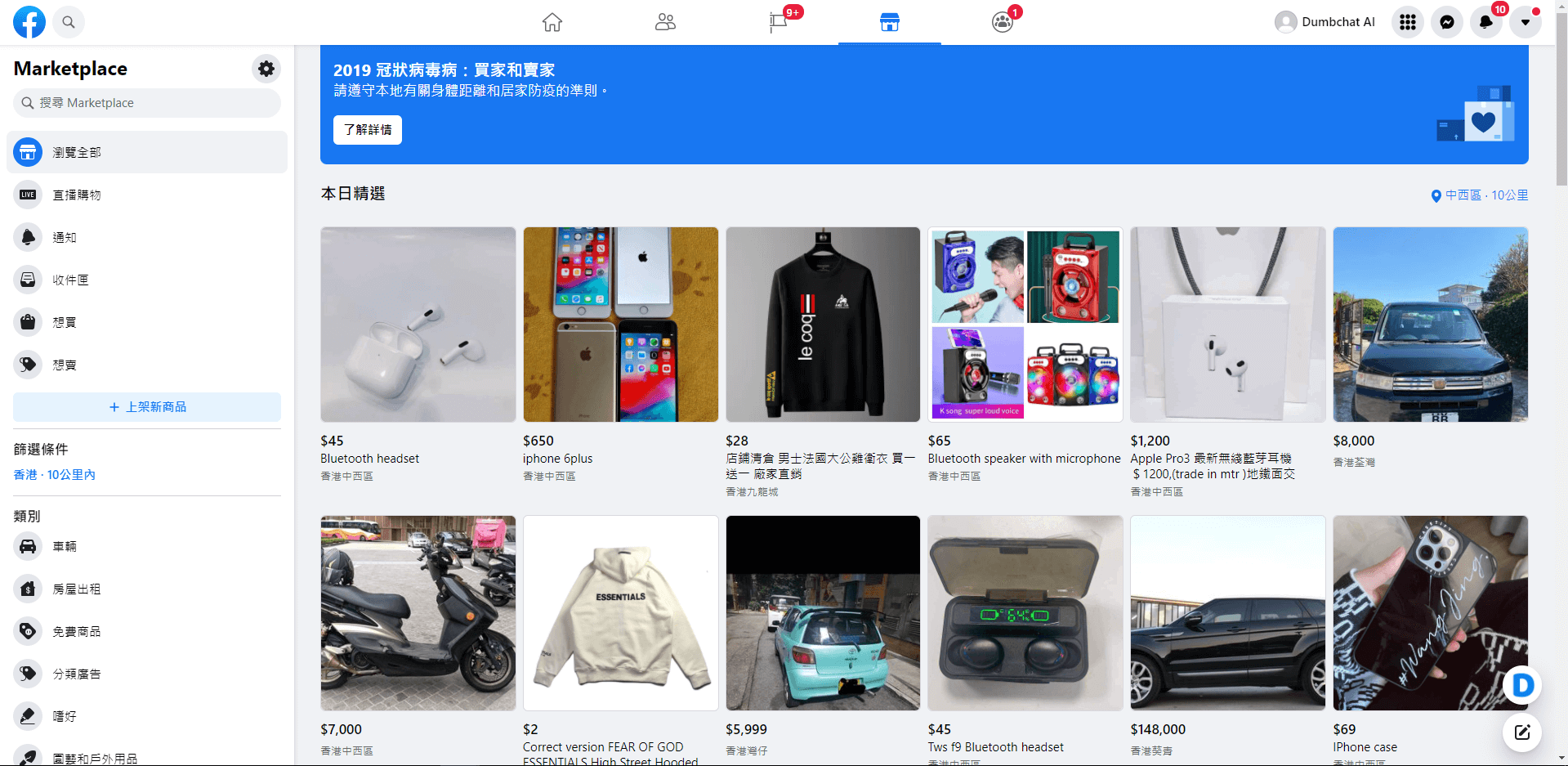 After reading the introduction above, are you also interested in selling some of the items you no longer need? This feature is now available in Hong Kong, but users need to be at least 18 years old to use it. For business merchants, only three types of businesses are eligible to use Marketplace: real estate, automotive, and retail/e-commerce industries. In Hong Kong, there are ten categories of items that can be sold on Marketplace, including entertainment, pet supplies, toys and games, office supplies, sports equipment, and even vehicles and rental properties!
Facebook Marketplace Tutorial
As long as you have a Facebook account, you can use FB Marketplace. It's located on the right side of the Facebook homepage; just click on "Marketplace" to enter the Marketplace interface.
After selecting the location, users can view other people's items on this interface and can also upload items for sale.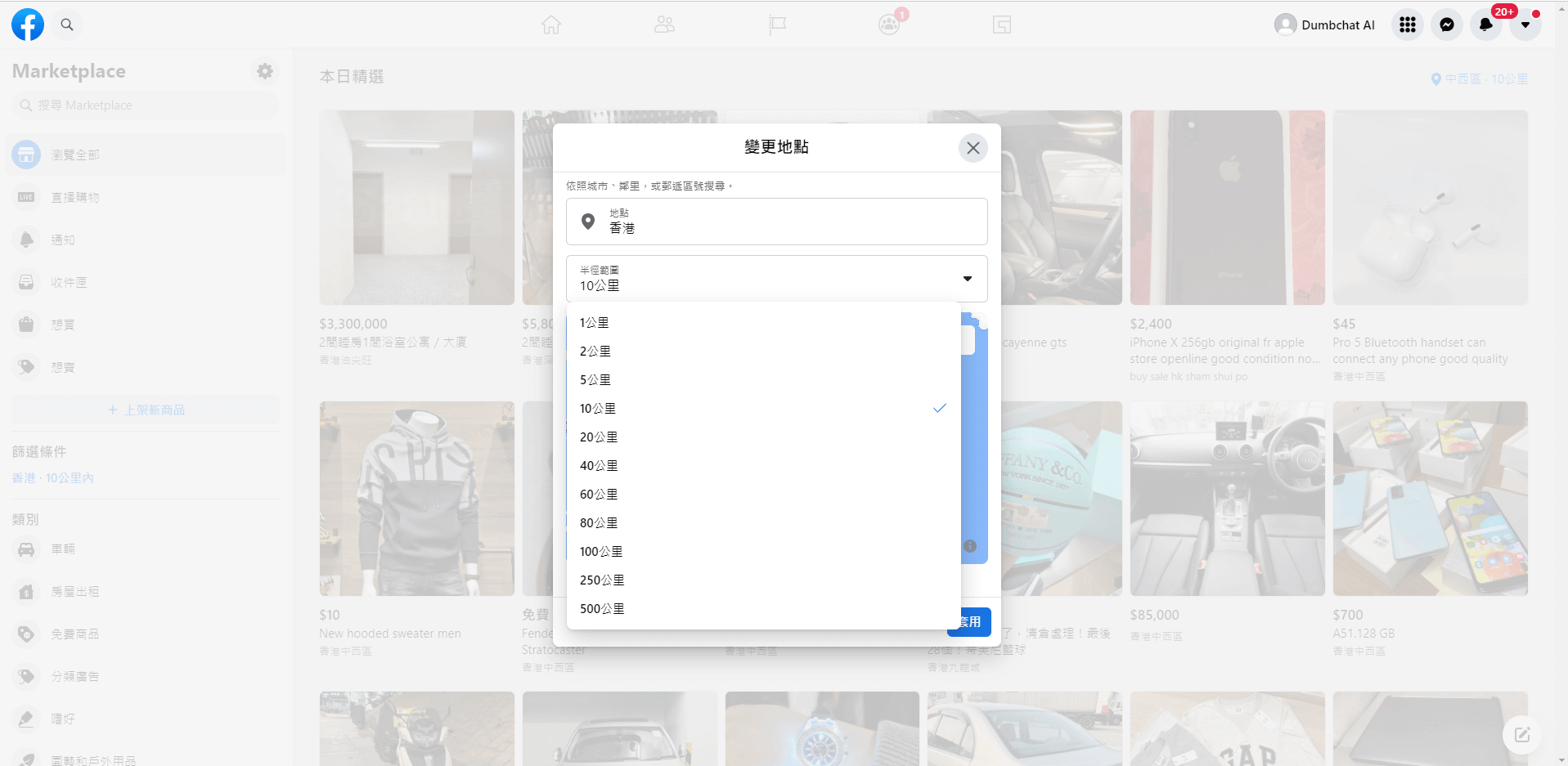 If you want to purchase an item, you can directly click on the product image, communicate with the seller, and discuss various transaction details :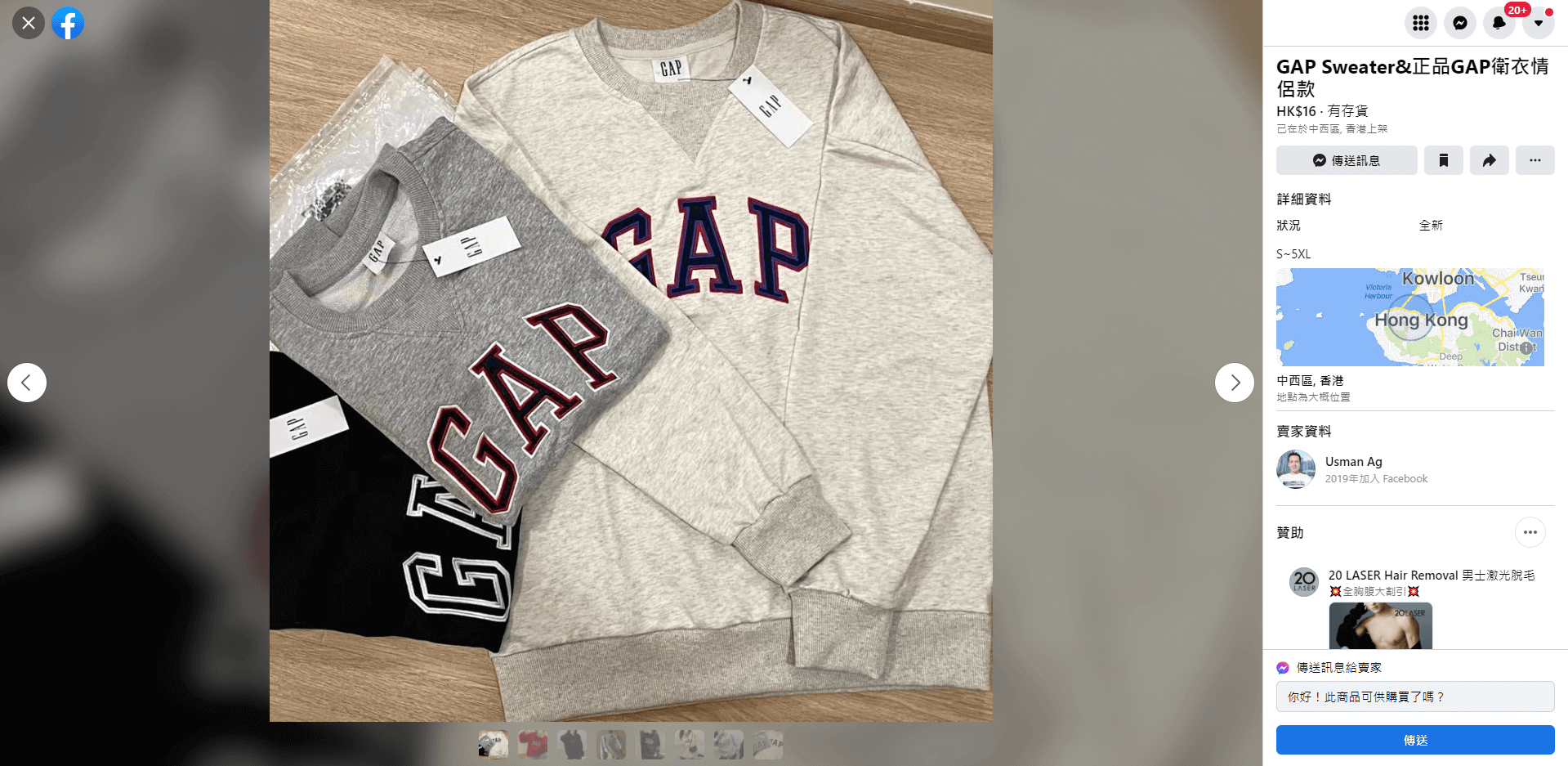 If you want to upload an item, simply click on "Sell Something" and choose the type of item you want to sell, such as selling items, selling vehicles, selling or renting a house, or posting a job vacancy. Sellers can choose based on their needs and then fill in the item details.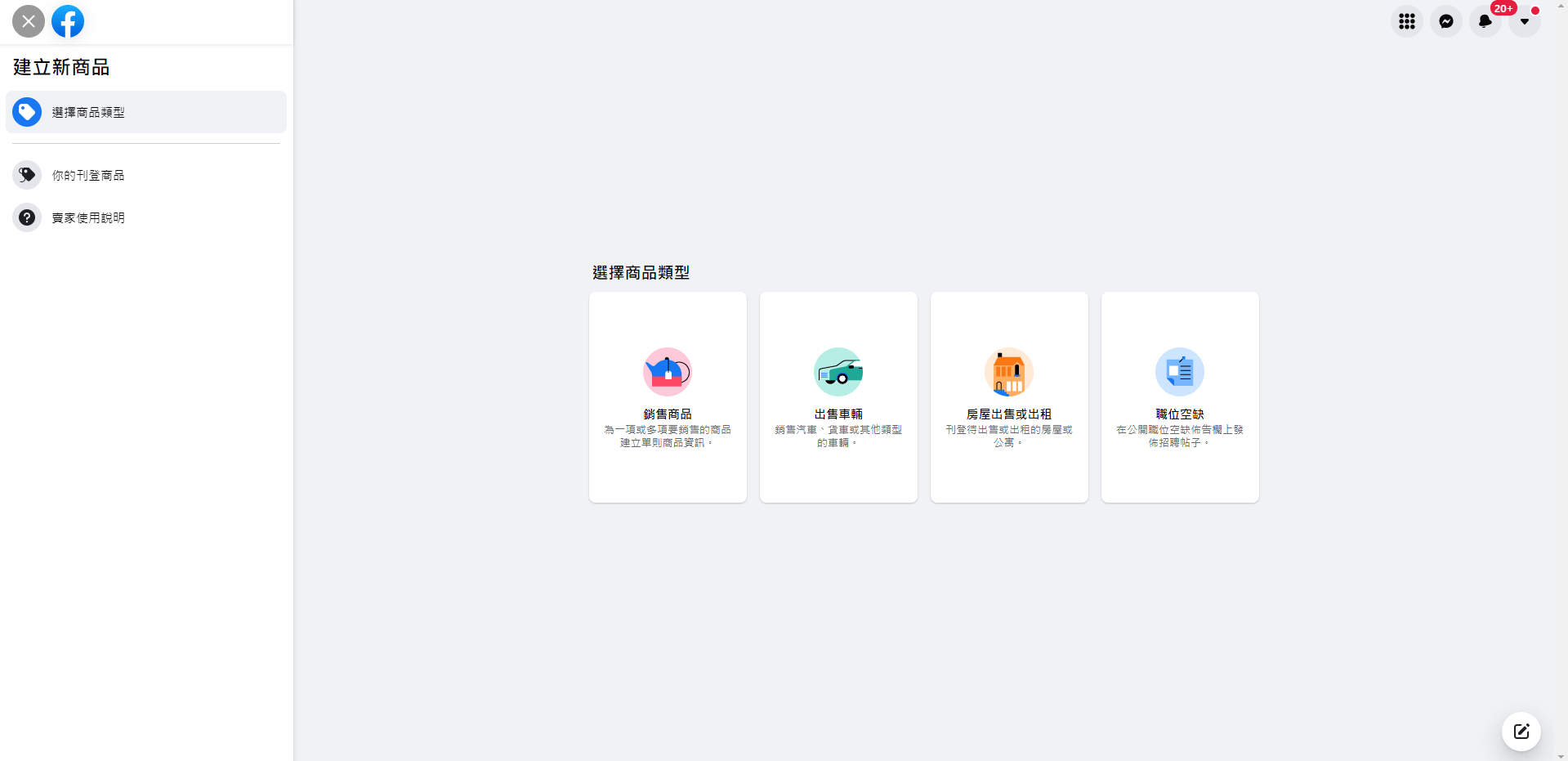 Disadvantages of Marketplace
Facebook has a low entry barrier; as long as you have a Facebook account and it is accessible locally, you can use it. Sellers don't need to establish a brand, and aspects such as pricing, delivery, and after-sales are resolved privately between the seller and the buyer. This lack of formal regulation and oversight on Facebook Marketplace transactions means there is insufficient security. Facebook merely provides a platform for users to trade, similar to a street market stall in the physical world, without any guarantees or formal terms. Facebook users should be cautious about this when using Marketplace.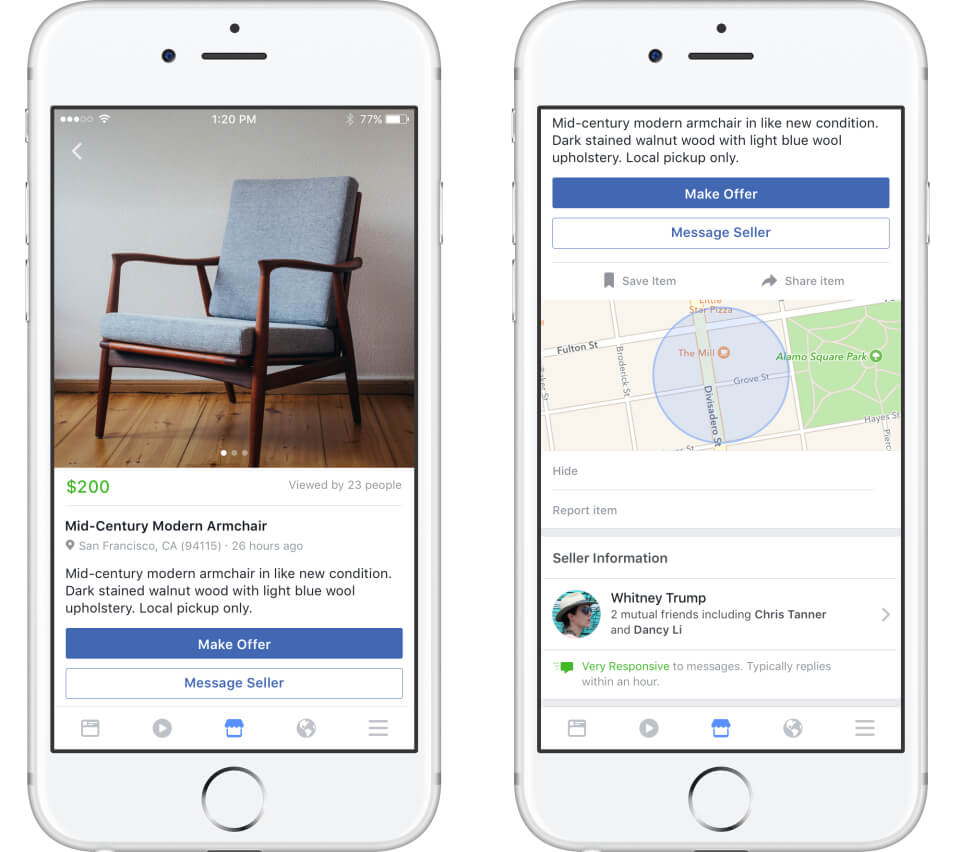 dumbChat System
dumbChat is an instant social communication platform that links WhatsApp and official Chatbot, Facebook, WeChat. It allows communication with customers through different instant messaging software on the same platform, and supports multiple users simultaneously logging in to handle customer messages.
Learn more about FB marketing advertise>>
Last Updated on 2023-11-21