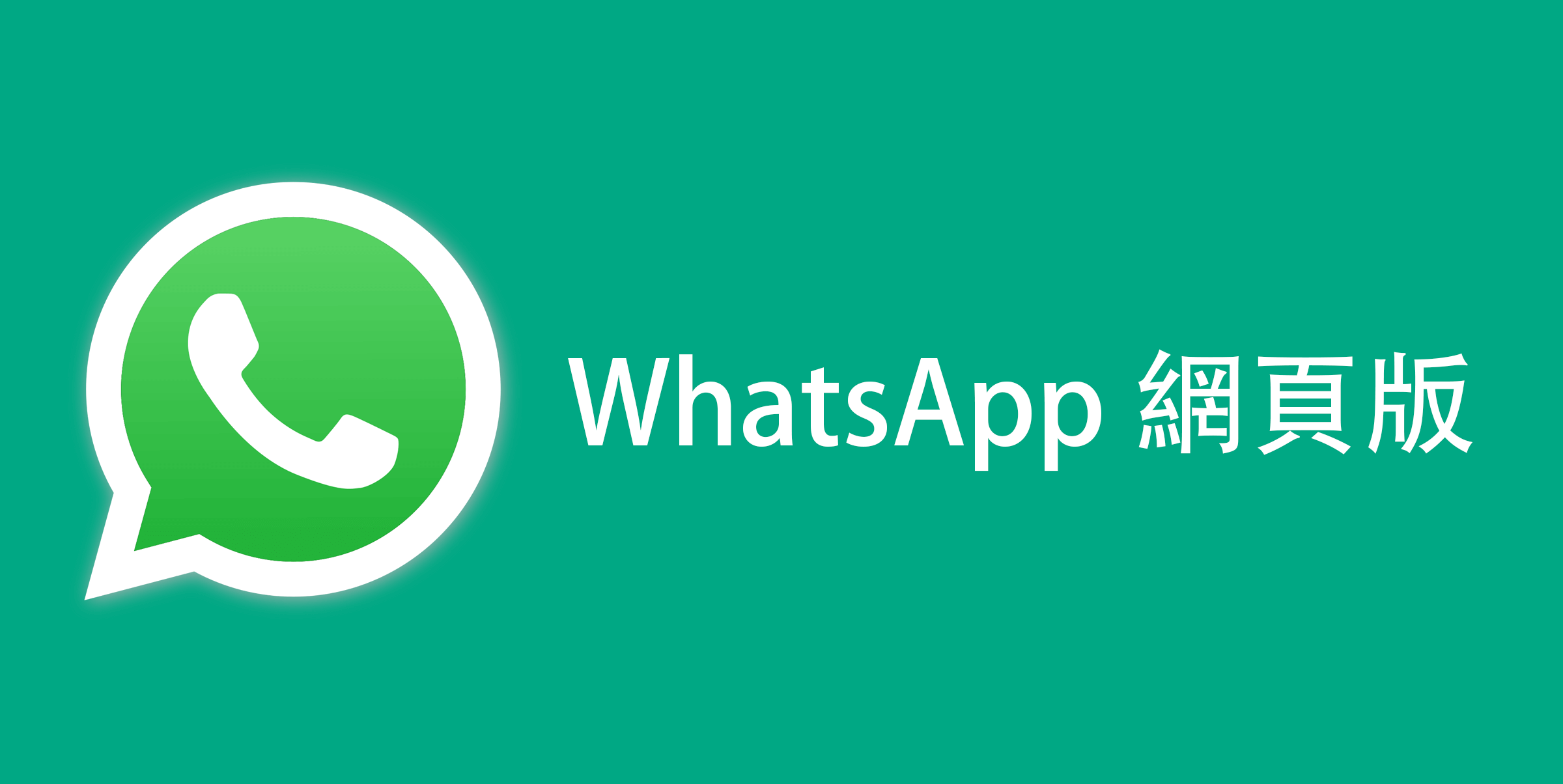 WhatsApp is the most widely used instant messaging app in Hong Kong. WhatsApp becomes an inseparable part of our daily life and essential for business communication. People may think it is more convenient to use WhatsApp on computers on some occasions. In 2015, WhatsApp officially rolled out WhatsApp Web, which allows businesses to log in to WhatsApp on other devices. In 2021, WhatsApp further launchedWhatsApp Multi-Device login which enables a WhatsApp account to be logged into multiple devices and hence being able to be used on various computers. dumbChat will show you how to use WhatsApp Web.
dumbChat.AI is a system that connects and integrates your social media and instant messaging accounts such as WhatsApp, FB messenger etc.. The intelligent robot can quickly respond to customer needs, automatically process orders and speed up transactions. Click here for pricing details.
Tutorial for WhatsApp Web Login
WhatsApp Web Login for Computer
Go toWhatsApp web
Open WhatsApp on your mobile phone and go to "Settings";
Click "Linked Devices", select "Link a Device";
Use Touch ID or Face ID to unlock. Scan the prompted QR code using your mobile phone;
Confirm login. The linked device will be shown on the phone.
In order to protect users' privacy and security, WhatsApp rolled out biometrics authentication for WhatsApp Web in January 2021, namely fingerprint recognition and face recognition. You can only scan a QR code from the phone to link your device after successfully unlocking your phone.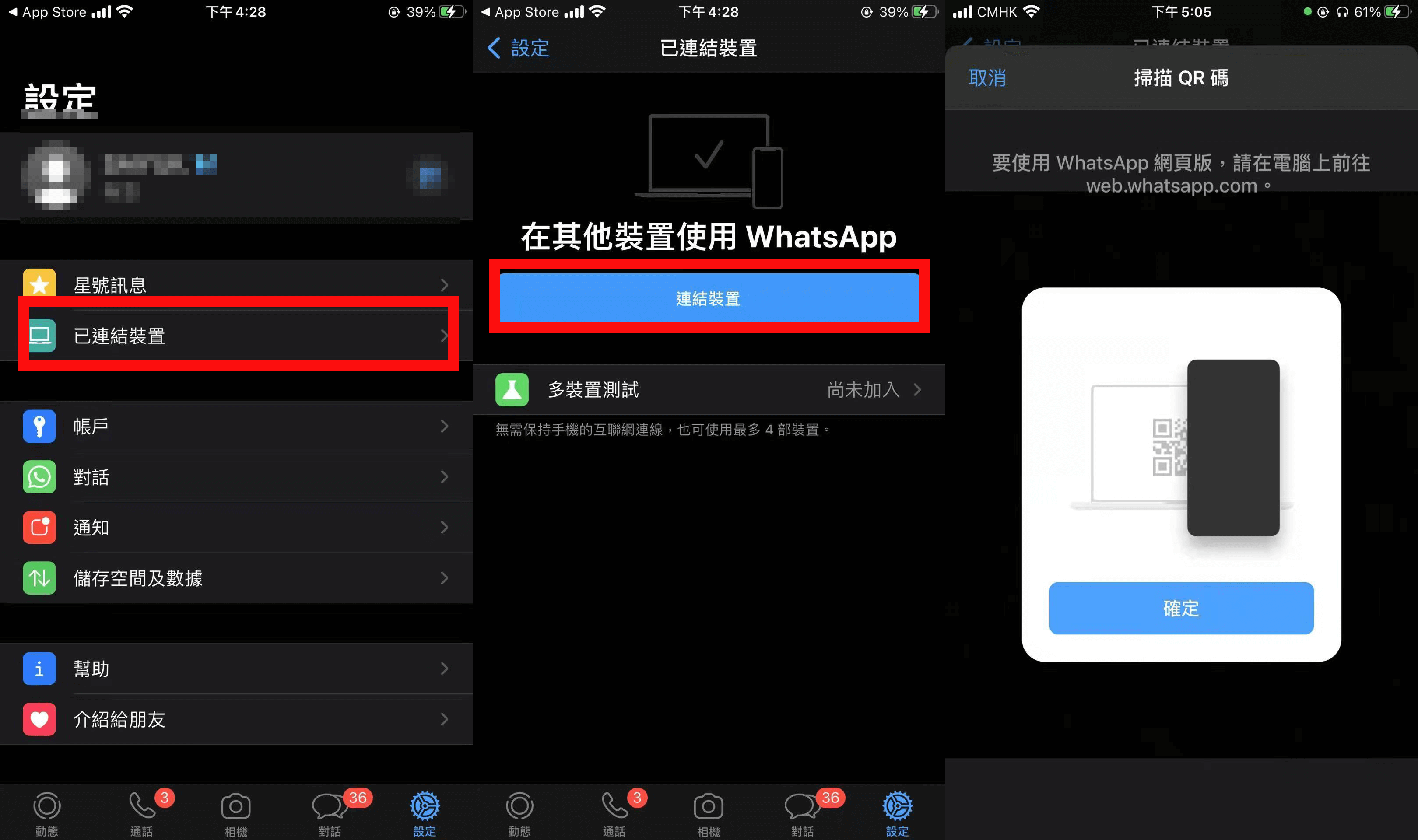 WhatsApp Web Login for Mobile Devices
Logging in to WhatsApp Web on computer and mobile phone have similar steps, but mobile phones may not be able to log in to WhatsApp Web unless Google's browser, Chrome, is installed on the phone. Go to the WhatsApp Web and scan the QR code.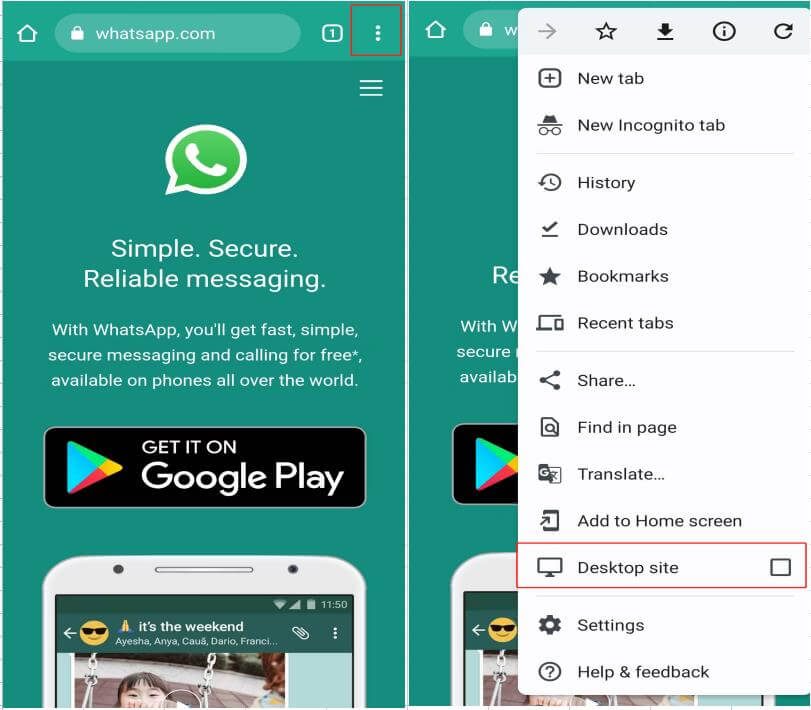 WhatsApp Desktop
Download WhatsApp Desktop from WhatsApp's website. However, WhatsApp Desktop only works on computers with Windows 8.1 and above. Any versions older than 8.1 such as Windows 7 or XP system may not be applicable.
After downloading the file, follow the prompts to install WhatsApp Desktop. To use WhatsApp Desktop version, you will need WhatsApp installed on your mobile phone and have a WhatsApp account.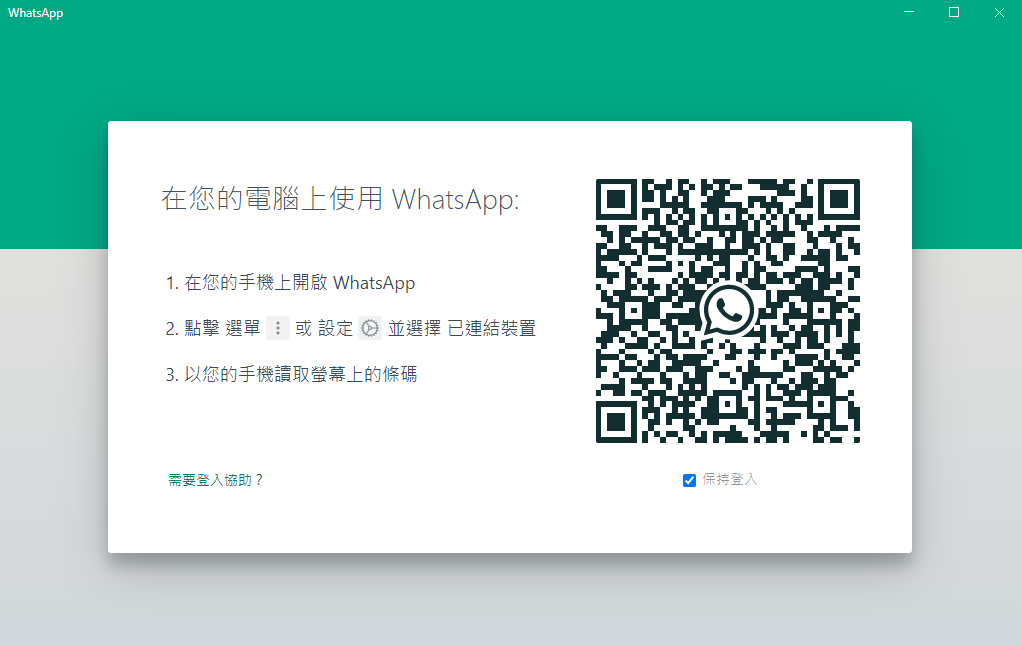 Open WhatsApp on your mobile phone and go to "Settings"; Tap "Linked Devices", select "Link a Device"; After completing biometric authentication, scan the QR code on your computer and you can log in to WhatsApp Desktop.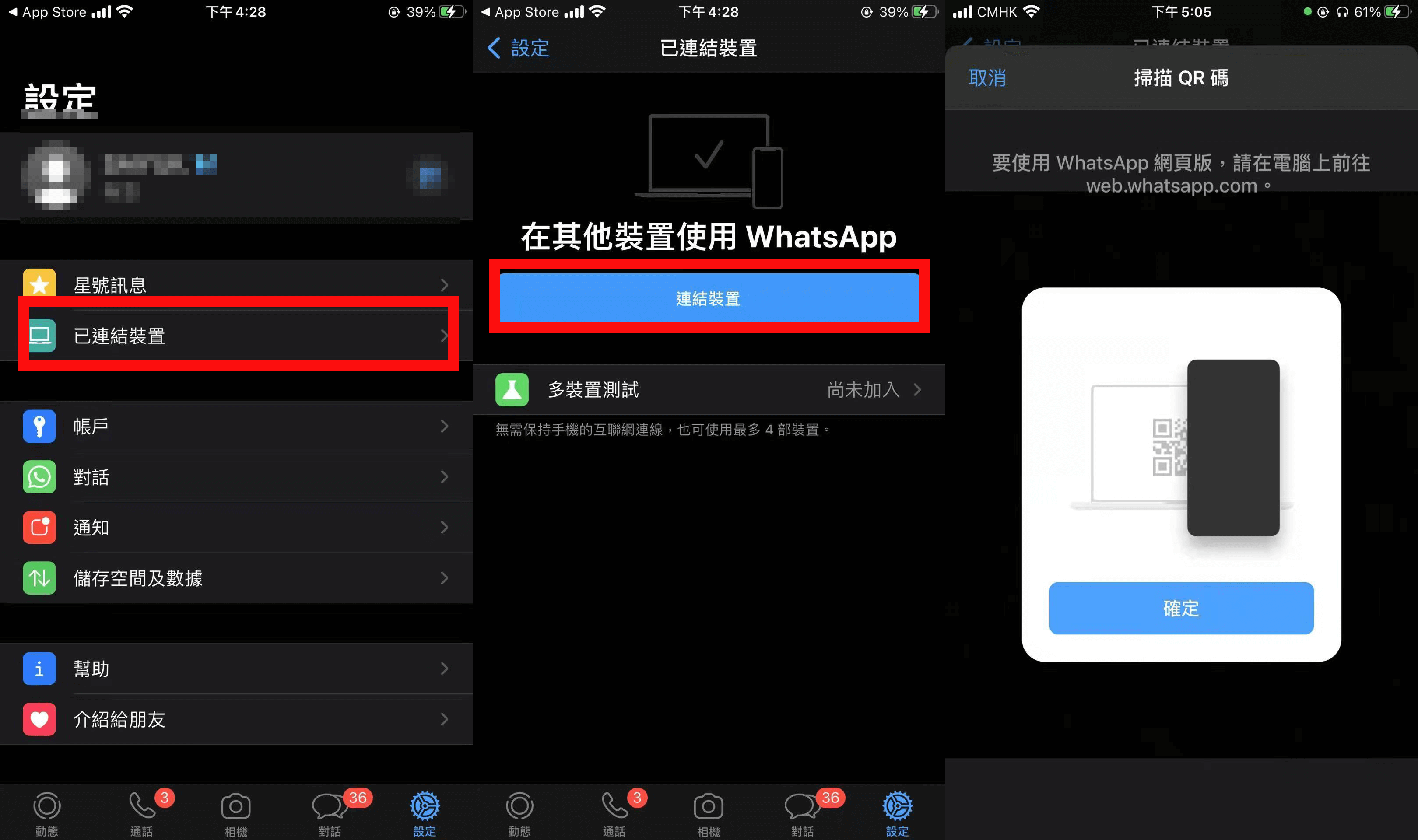 WhatsApp Multi Device Login
The methods above can only assist you in logging in to the same WhatsApp account on two devices, however, it could be inconvenient for businesses who have multiple customer service representatives and have to log in to the same WhatsApp account on multiple devices. WhatsApp also launched the WhatsApp multi-device login test in 2021 which enables a WhatsApp account to be logged in on five devices at the same time.
dumbChat Multi-User Login
The above nuisance can be avoided when using dumbChat's multi-user login feature. dumbChat enables users to log in to the same social account on multiple devices at the same time, including WhatsApp, Facebook Messenger, instagram, etc., and three authority levels can be assigned to account managers:
– Administrator: able to view all contact numbers and colleagues' WhatsApp conversations
– Team Leaders: able to view the contact numbers assigned to your team and the corresponding WhatsApp conversations
– Colleagues: able to view the WhatsApp conversations assigned to them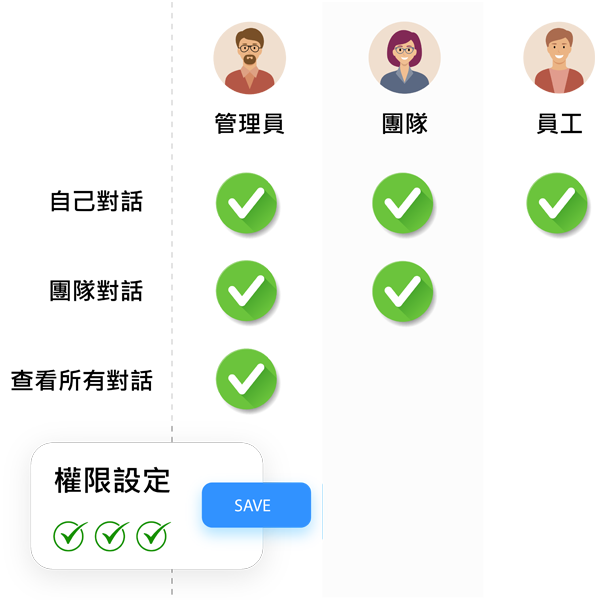 When customers approach businesses through WhatsApp, the administrator can assign the conversations to different customer service representatives. For instance, customers who enquire about a product can be assigned to sales representatives while the after-sales problem can be assigned to the after-sales service support team. The teams should be able to achieve higher efficiency and better service quality due to division of labour through dumbChat.
dumbChat system
dumbChat is an integrated platform for instant messaging app, which integrates WhatsApp with official websites Chatbot, Facebook and WeChat. It enables users to communicate with customers using various instant messaging app on one single platform, and also supports multiple users to log in and serve customers at the same time.
dumbChat is a convenient information management system, which has the features of multiple login, scheduling mass broadcast, keyword auto-reply, assigning messages to customer service representatives, label classification and quick reply, etc.. It can also record customers' information and preferences at any time and allow customer service representatives to follow up on conversations, so as to enhance their efficiency. The A.I. robot's 24/7 service helps to save time and cost significantly and allows your employees to focus on complicated customer issues. Moreover, dumbChat's data analysis feature helps you to understand where your customers come from, traffic source, customers' purchase history and chat data, therefore have a better understanding of your customer behaviour, capture opportunities and explore potential customers.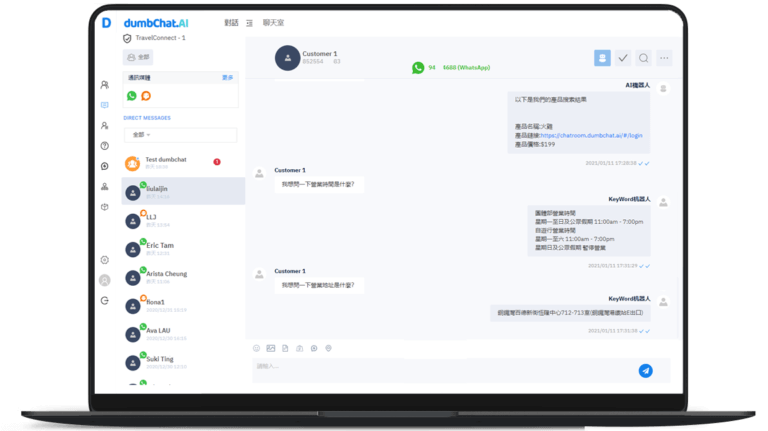 >>Learn More WhatsApp Marketing Tips
Last Updated on 2022-10-17