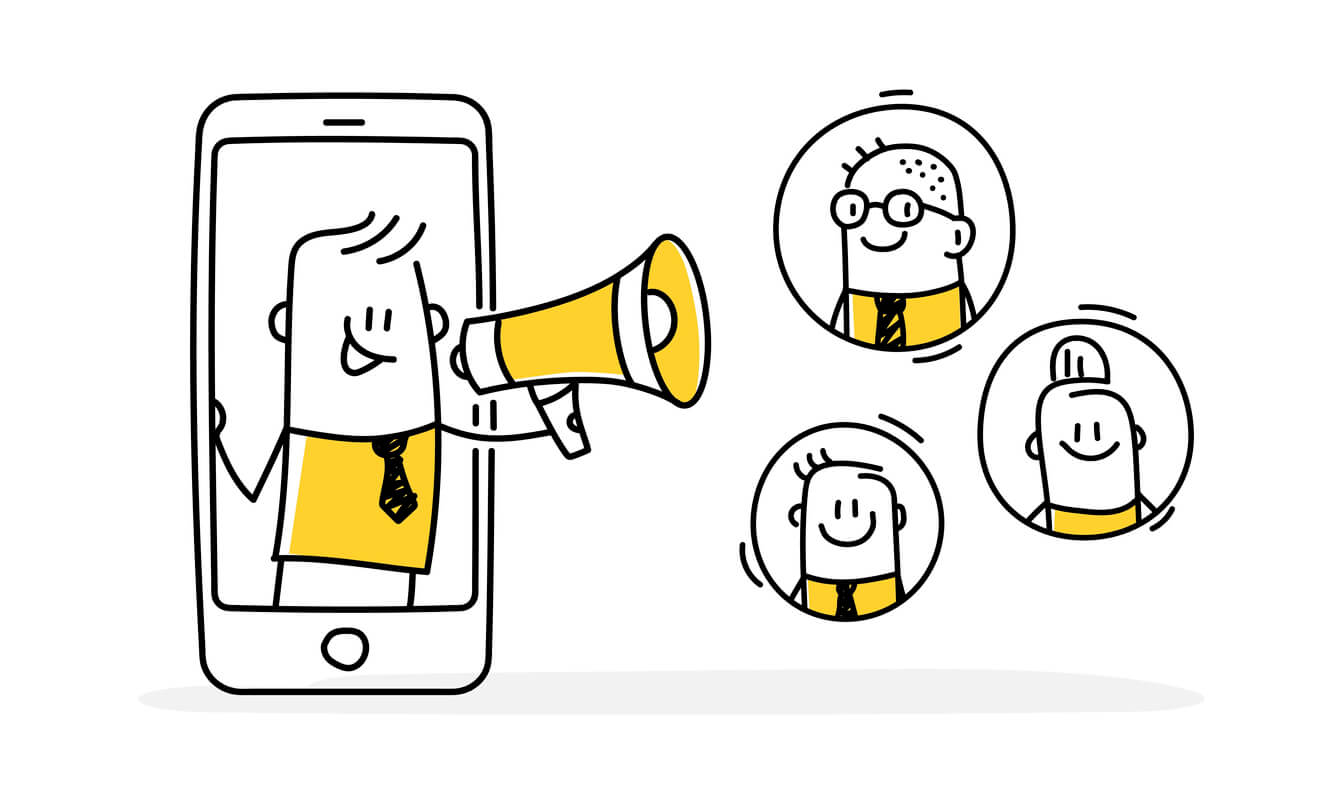 For a business to thrive in the long run, it's not just about acquiring new customers; it's also about ensuring that new customers become loyal ones, consistently making purchases and becoming stable patrons of the store. This concept is known as "Customer Stickiness," and it's a metric that businesses and enterprises need to consider. Businesses and enterprises employ various methods to enhance customer stickiness, and CRM systems are a common tool used for this purpose.
dumbChat.AI is a system that connects and integrates your social media and instant messaging accounts such as WhatsApp, FB messenger etc.. The intelligent robot can quickly respond to customer needs, automatically process orders and speed up transactions. Click here for pricing details.
Enhancing Customer Loyalty with CRM System 
A CRM system, which stands for Customer Relationship Management system, is designed specifically for managing customer relationships. The functionalities of a CRM system can effectively improve customer experience, optimize marketing effectiveness, enhance customer service, and bring businesses closer to consumers. It allows for more precise responses to customer needs, ultimately increasing user stickiness.
Improving Customer Experience with Customer Service System
The customer service system is an integral part of the CRM system and serves as a direct communication bridge between businesses and customers. The ability to retain customers and turn them into loyal patrons is heavily influenced by the customer service system. dumbChat can integrate multiple platforms, enabling simultaneous message reception from commonly used instant messaging platforms like WhatsApp and FB Messenger. It also supports multiple customer service agents logging in at the same time. With features like automatic keyword replies and quick responses, customer service can address customer inquiries with the utmost speed and provide customers with a personalized service experience. The ability to retain customers, cultivate their loyalty, and increase customer stickiness is greatly enhanced by high-quality customer service, making a good customer service system critically important.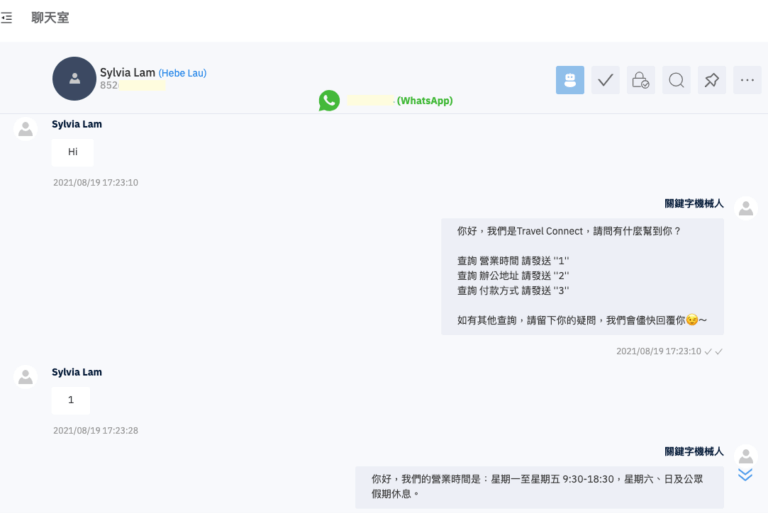 Organizing Customer Data for Precise Marketing
Another crucial function of the CRM system is the ability to collect and organize customer data for easy remarketing by businesses. dumbChat not only records basic customer information but also tracks details such as purchased products and total spending, categorizing and generating reports from this data. With features like notes and labels, it can also record customer personalities and chat messages, allowing for precise marketing through broadcast messaging. Having access to customer data empowers customer service to better serve customers during remarketing, ultimately increasing user stickiness.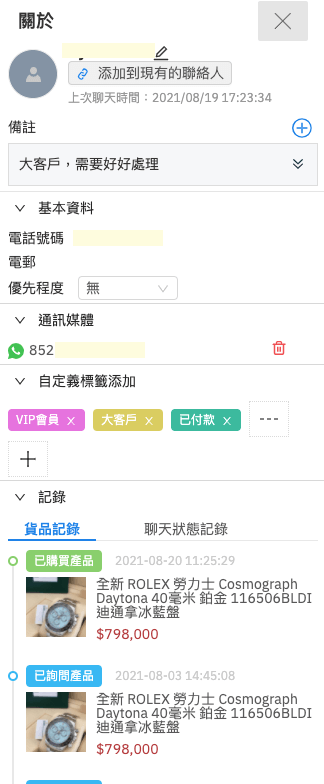 Membership System
Most businesses and enterprises nowadays incorporate a membership system when operating with customers. This allows regular customers to become members, granting them benefits such as discounts and special marketing promotions. This strategy is aimed at boosting customer loyalty and encouraging repeat purchases. A membership system enables effective management of members, allowing customers to accumulate loyalty points, receive electronic coupons, and receive promotional messages at specific times. Additionally, it organizes and analyzes member data to generate reports, making it easy to monitor member activity, improve the member experience, and enhance member stickiness.
Related Reading>>CRM System | Using CRM Membership System to Improve Customer Retention Rate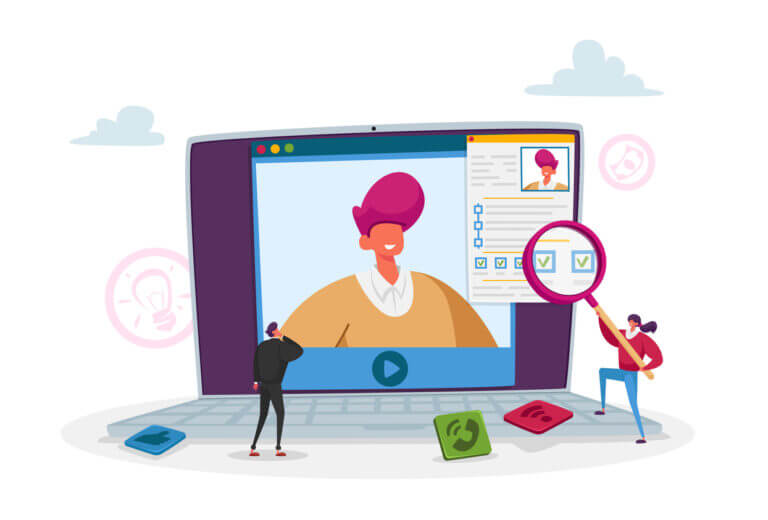 dumbChat System
dumbChat is an instant social communication platform that connects WhatsApp, official website chatbots, Facebook, WeChat, allowing communication with customers through various instant messaging applications on a single platform. It also supports multiple agents logging in simultaneously to handle customer messages.
dumbChat is a convenient message management system that offers multiple user logins, scheduled group broadcasts, automatic keyword replies, agent delegation, label categorization, and quick responses, among other features. It allows you to record customer data, preferences, follow-up progress, and improves customer service efficiency. The AI-powered robot provides 24/7 service to customers, saving a significant amount of time and costs, enabling employees to focus on handling more complex customer service issues. The data analysis feature offers clear reports on customer sources, purchase records, chat data, and more, helping you understand your customers, seize more business opportunities, and discover potential clients.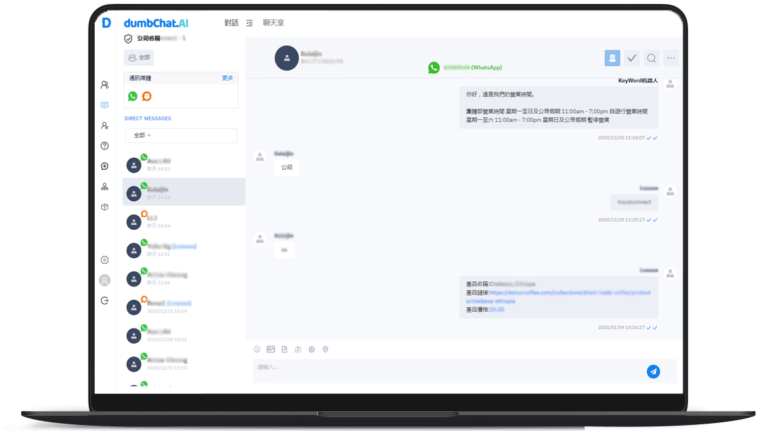 Conclusion
Using a CRM system can indeed effectively enhance customer loyalty. However, customer loyalty is influenced by various factors, such as product quality, the shopping experience, and whether customers have a need for repeat purchases, among others. These are all factors to consider when aiming to boost customer loyalty. A good tool can help businesses gain a deeper understanding of these nuanced details, enabling them to better seize business opportunities.
Related reading >>
CRM system | Must-know methods and techniques to improve team customer service efficiency!
CRM system | How to use CRM system to grasp customer feedback?
CRM system | Four tips for handling complaints to teach you how to turn enemies into friendsCRM
Last Updated on 2023-11-21