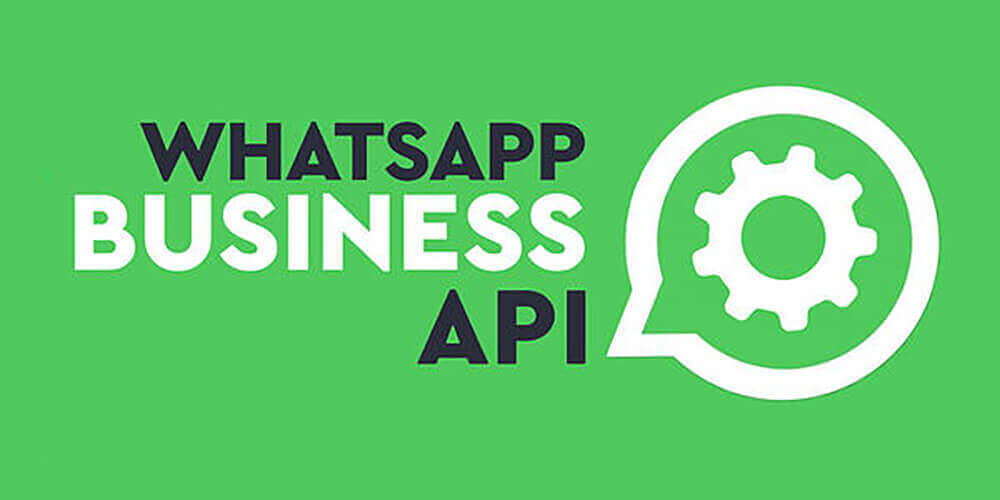 WhatsApp can be said to be the most frequently used instant messaging application in Hong Kong and is also one of the world's most widely used instant messaging platforms. Many businesses and merchants use WhatsApp to communicate with customers, making it inevitable for businesses to use WhatsApp. Facebook has developed a version called WhatsApp Business specifically for businesses to communicate directly with customers.
dumbChat.AI is a system that connects and integrates your social media and instant messaging accounts such as WhatsApp, FB messenger etc.. The intelligent robot can quickly respond to customer needs, automatically process orders and speed up transactions. Click here for pricing details.
WhatsApp business   is designed to help small and medium-sized businesses, but there are still many limitations in this version, such as no multi-user support, lack of ChatBot, and no cloud backup of data. Businesses can opt for WhatsApp Business API to overcome these limitations.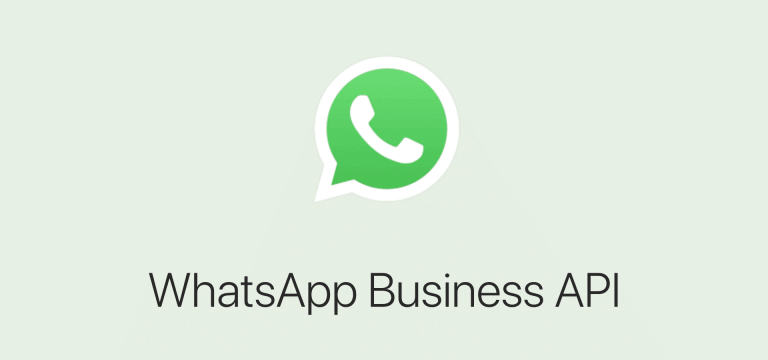 What is WhatsApp Business API?
As one of the world's most widely used applications, WhatsApp has become a necessary tool for businesses. But neither WhatsApp nor WhatsApp Business can meet the marketing needs of enterprises. Therefore, Facebook launched WhatsApp Business API.
WhatsApp Business API is a business communication software specially designed for enterprises. Compared to WhatsApp Business, WhatsApp Business API offers more functionalities, allowing businesses to enjoy enhanced message management features and improve communication with customers more effectively.
dumbChat collaborates with the official WhatsApp Business API provider, Woztell to provide users access to the official WhatsApp Business API services. With dumbChat, businesses can apply for and connect to WhatsApp Business API, enabling features such as WhatsApp broadcast, multi-user login and message management.
How to use WhatsApp Business API?
To use the official API, businesses must go through Facebook's official business verification process. They must register an account in Business Manager complete the verification process, and then configure the API settings with an official WhatsApp Business API provider to become an official business account. This high-level business account requires business authentication and is a prerequisite to apply for a Green Tick, which ensures the authenticity of the business behind the account and increases customer trust. dumbChat collaborates with the official WhatsApp Business API provider Woztell, and businesses are welcome to apply through dumbChat!
Applying WhatsApp Business API can be time consuming. Let us help you with the application process!
Click to learn more about WhatsApp Business API application
WhatsApp Business API connection is also very troublesome! And dumbChat provides the service of connecting to WhatsApp Business API!

Click to learn about WhatsApp Business API connection service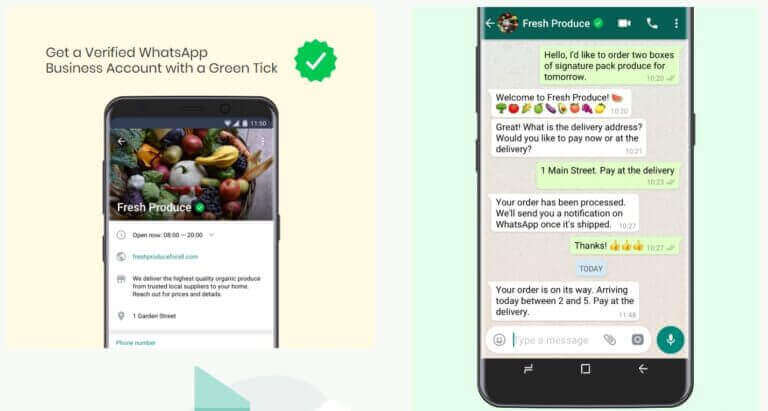 Features of WhatsApp Business API
WhatsApp Business API offers a range of features beyond what's available in WhatsApp and WhatsApp Business. The API functionality can vary slightly depending on the third-party provider, but most of them cater to business needs, making interactions with customers more professional.
Compared with WhatsApp and WhatsApp Business, WhatsApp business API has many practical functions. WhatsApp Business API is a service developed by a third-party platform, which has all the basic functions of WhatsApp Business. The functions of APIs developed by different suppliers will be different, but most of the functions will meet the needs of enterprises, making enterprises more professional in serving customers.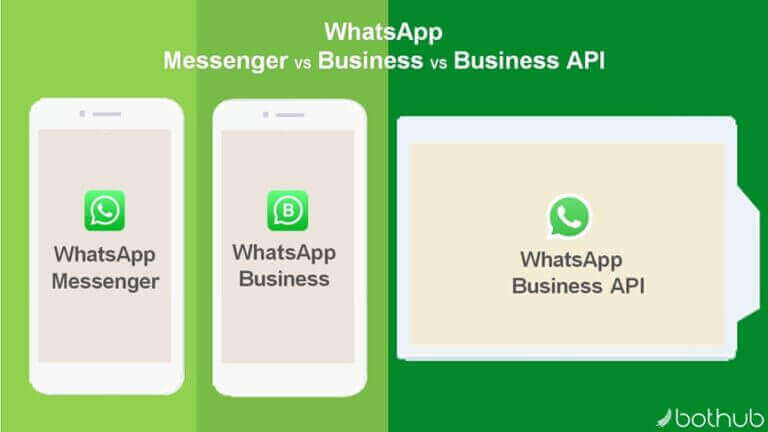 | | | | |
| --- | --- | --- | --- |
| | WhatsApp | WhatsApp Business | WhatsApp Business API |
| Target User | Personal Use | Small Enterprises | Medium and Large Enterprises |
| Display business information | × | √ | √ |
| Preset quick replies | × | √ | √ |
| Product catalog | × | √ | √ |
| Customer labels | × | √ | √ |
| Cloud storage for chat history | × | × | √ |
| ChatBot | × | × | √ |
| Green Tick verification | × | × | √ |
| Multi-user logins | × | × | √ |
Though different third-party platforms offer different functions of WhatsApp Business API, the above mentioned functions are offered by most third-party platforms. Users may choose the suitable platform according to their needs.
Green Tick Verification
Businesses that have successfully applied for WhatsApp Business API can then apply for a Green Tick verification from WhatsApp. Once the application is approved, a WhatsApp Green Tick will appear next to the account name on the platform. This Green Tick signifies that WhatsApp has officially verified and certified the business. Having the Green Tick certification provides businesses with an official endorsement from WhatsApp, which can significantly enhance customer trust and credibility. Customers will have more confidence in the brand. This verification helps customers avoid scams and fraudulent activities, as they can trust that the business behind the Green Tick is legitimate.
WhatsApp Multi-User Login
In typical scenarios, businesses may have several customer service personnel, but they operate under one WhatsApp account for external communication with customers. The built-in multi-device login feature in WhatsApp is not sufficient to meet the needs of such businesses. dumbChat further facilitates the process by enabling the delegation of tasks. Meaning businesses can easily assign specific customer service agents to handle specific conversations, ensuring a smooth and organized customer support process.
WhatsApp Group Broadcast
Broadcasting has always been an essential marketing tool. However, WhatsApp has certain limitations for broadcast messages. Most customers do not save the business's WhatsApp number in their contacts, which makes it challenging for businesses to reach their customers through broadcast messages. Additionally, there is a limit of 256 recipients for each broadcast message.
The WhatsApp Business API provides a solution to overcome these limitations. Businesses can proactively create broadcast message templates and import phone numbers to send broadcast messages without the restrictions on the number of recipients or the need for customers to have the business's number saved in their contacts. To utilize this feature, businesses need to submit their broadcast message templates for review and approval by WhatsApp. It's also important to note that using the APi for broadcasting also comes with associated costs!
Learn more:[2022 latest] WhatsApp Business charging standard! Hong Kong and global pricing list!
Auto Replies
While WhatsApp Business allows businesses to set up away-messages and greetings, it may not fully meet all the demands of customer enquiries. Simple queries still require customer service representatives to respond repeatedly. With the WhatsApp Business API, businesses can implement automatic replies by setting up predefined responses to common queries. Even when customer service representatives are offline, the automatic reply feature can handle these simple queries efficiently. Complex questions will be handled by live representatives to ensure increased efficiency.
Automatic Reminder
The automatic reminder feature provided by the WhatsApp Business API is extremely beneficial for businesses such as logistics companies and beauty salons to send timely reminders to their customers for various purposes. The API can be programmed to send regular updates on the package's logistics status or send notifications for scheduled appointments, reducing the chances of missing important deadlines or appointments.
Cloud Storage
Customer data and conversation records are essential pieces of information for businesses. While WhatsApp provides a backup option, if a WhatsApp account gets blocked or banned by the official authorities, the data may become inaccessible unless the account is unblocked. 
Here's where the WhatsApp Business API, along with dumbChat, offers a valuable solution. With the API and dumbChat's integration, businesses can securely store WhatsApp conversations and contact lists in the cloud even if the WhatsApp account gets blocked.
WhatsApp Business API Pricing
WhatsApp introduced a new charging standard, which was officially implemented on June 1, 2023. 
Pricing until 31 May 2023
The pricing for WhatsApp Business API is mainly divided into two parts:
Subscription fee for phone numbers

Outbound message charges
However, messages received from customers are free of charge. For messages initiated by the business, the first message is chargeable, and any messages within the 24 hours after the first message are free. The 24-hour period starts from the time of the last sent message from the business to the customer. 
Please note that Facebook has official pricing for these message charges while some third-party WhatsApp Business API providers may add additional service fees.
WhatsApp Business API Pricing in Hong Kong
Conversation initiated by businesses: HKD 0.58
Conversation initiated by users: HKD 0.17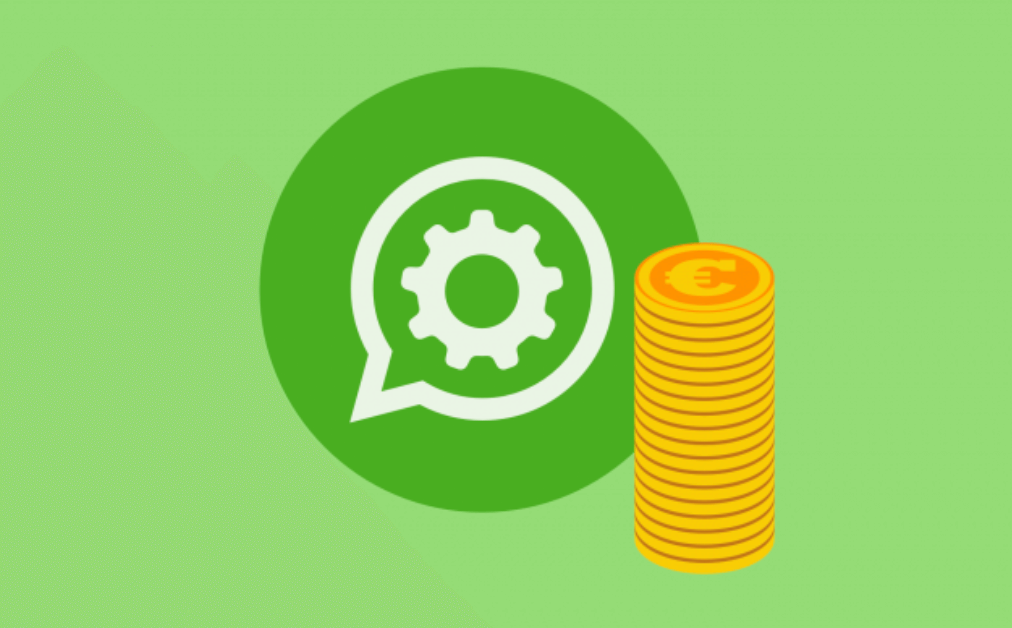 Latest pricing starting from June 1st, 2023
From 1 June 2023 onwards, the pricing for WhatsApp Business API will undergo changes. One of the most notable changes os the categorization of conversations initiated by businesses into different types:
Utility Conversations: They are used to facilitate specific requests or transactions that both parties have agreed upon. They also include providing customers with the latest information related to ongoing transactions, such as post-purchase notifications and regular billing statements. Examples include order confirmation notifications, regular invoices and more.

Authentication Conversations: These messages allow businesses to use one-time passwords to verify a user's identity. They are typically used for multi-step login processes, account verification, account recovery and security checks.

Marketing Conversations: These include messages that promote events, offers, updates or invite customers to respond or take action. Any messages that do not fit the purposes of tool or verification categories are considered marketing messages.
The conversations initiated by users are called "service conversations", and the number of free conversations after June 1st is only applicable to "service conversations", while other model messages are not applicable. Moreover, the dialogue window of "service dialogue" will be increased from 24 hours to 72 hours, which means that the communication between users within 72 hours after the active service dialogue is free.
Price list of tools, marketing, verification and service dialogue (effective from June 1, 2023):
Restrictions of WhatsApp Business API
Using WhatsApp Business API comes with certain limitations to maintain a positive user experience and adhere to Facebook's guidelines. Customers can initiate conversations with businesses at any time and conversations initiated by customers within 24 hours are not charged. If customers have not initiated contact with the business or the last sent messages falls beyond 24 hours, messages from the business to the customer will incur charges.
These charges have varying pricing depending on different regions. These messages need to be submitted to WhatsApp for approval to ensure compliance with official guidelines. 
For more details on WhatsApp marketing features, click on the links below:
Multi-User Login on One WhatsApp Account
While WhatsApp Business API offers a variety of functions, it is still being subjected to certain limitations. That's where dumbChat comes into play! dumbChat provides most of the features of WhatsApp Business API, such as ChatBot, broadcasting, multi-user logins, chat history backup, keyword-based automatic replies and more. The key difference is that it does not require you to apply for an official business account from WhatsApp.
dumbChat offers the advantage of integrating with various communication platforms, not limited to just WhatsApp but also other major platforms like Facebook Messenger and more to reach a broader audience.
Explore more on dumbChat's features and benefits here.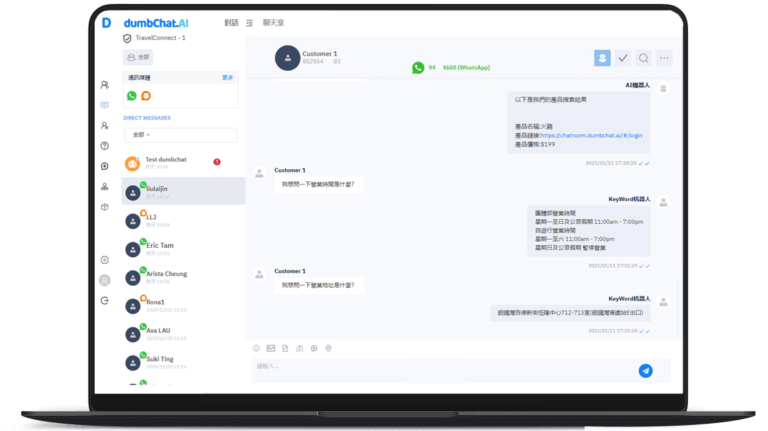 Learn more about WhatsApp Marketing Tips >>
Last Updated on 2023-08-15